Twenty short years ago, God placed me on this planet and I haven't left since. Fast forward two decades and all of a sudden I'm in the college of my dreams making my childhood self proud, celebrating twenty years of life with some of my closest friends. I love the people that make my birthday a bigger deal than I do. They make it worth celebrating. They give it meaning, and they mean the world to me.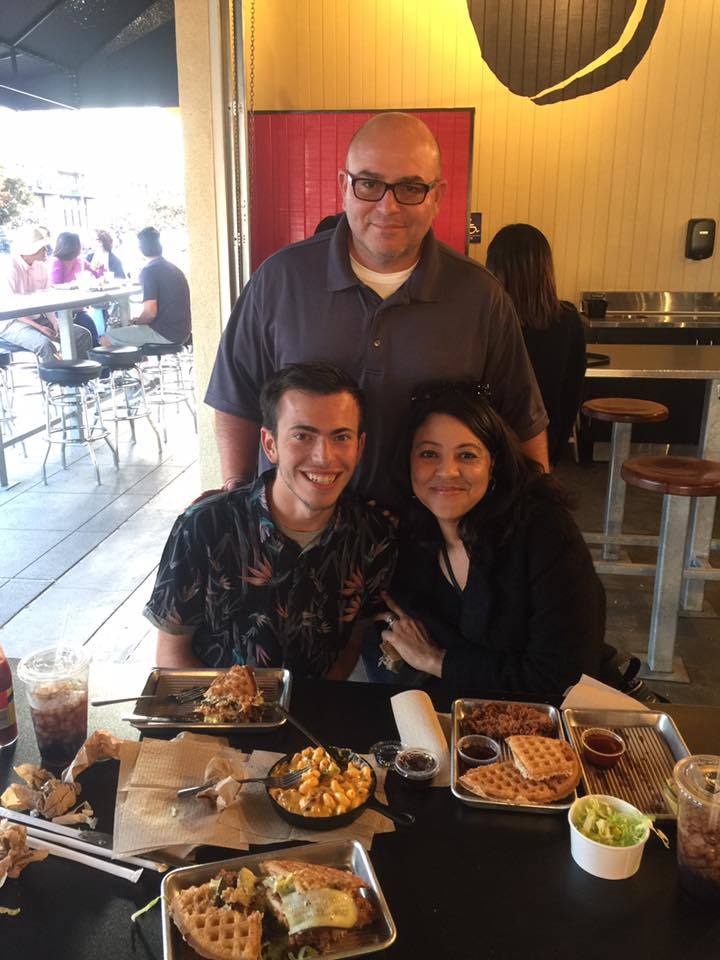 For instance, the day before my birthday, my sister sent me a surprise package in the mail! I got two shirts and a card with all of our inside jokes. My birthday wasn't even on my mind when I saw that I had a package waiting for me. When I called to thank her, she got me so hyped that it was my birthday the next day. Her love and support throughout all the good and bad of the past twenty years makes my birthday worth celebrating.
My parents drove to Biola just to treat me to dinner and a movie. We ate at this local gourmet chicken and waffle place (if that sounds weird to you then you obviously haven't tried it yet). Of course, my dad embarrasses me with baby stories and the pictures to back them up. My step-mom asks to make sure I'm eating and getting enough sleep. Spending time with my quirky parents and appreciating how much of themselves they gave for me to be where I am, make my birthday worth celebrating.

Toward the end of the night, some of the guys on my floor and I made a late-night beach run. The beach is probably my favorite place on earth, and no matter the time or day, I am always interested in visiting. When we went, the light breeze and cold water didn't keep me from jumping right on in. It was such a small, quick trip, but it's something I'll remember forever. College is full of these kinds of memories. It's guys like these that make my birthday worth celebrating.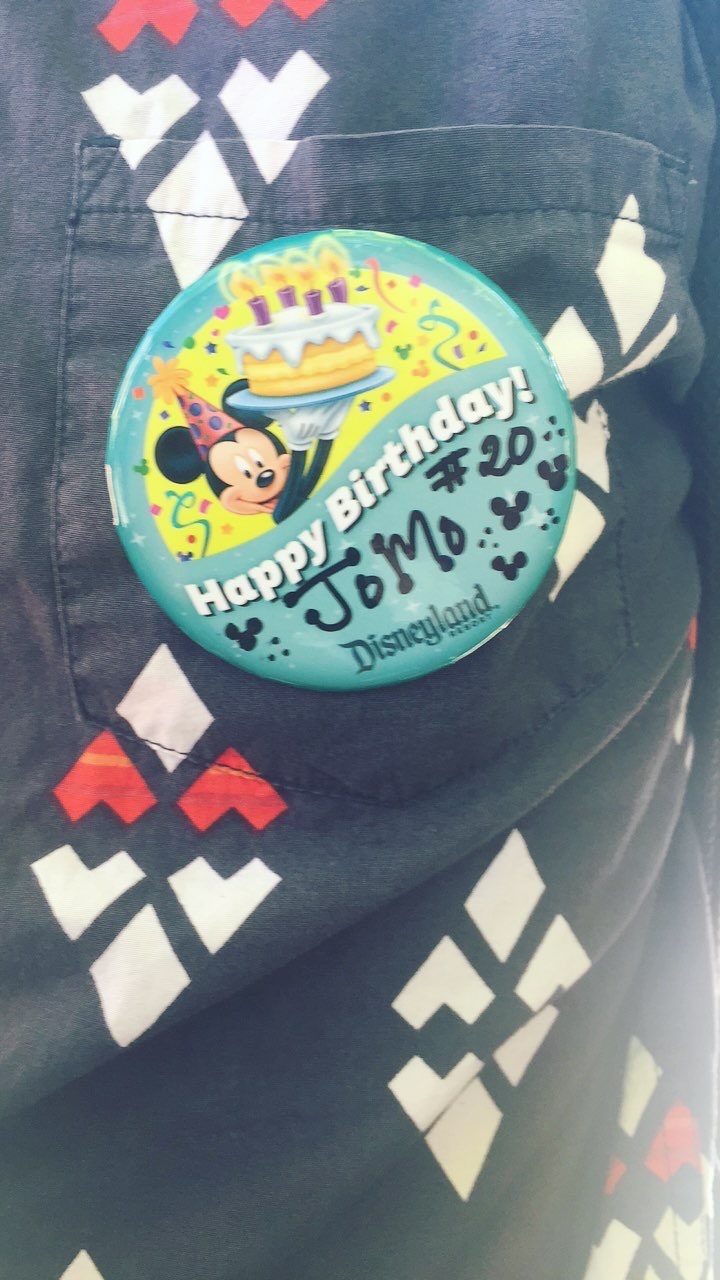 Finally, the day after my birthday, I got the chance to spend time with my some of my co-workers at Disneyland. Someone from our group told a cast member that it was my birthday and they gave me this pin to wear so everyone would know. We spent the entire day laughing and complaining about how tired we were of walking. It was such a magical day. The people I work with make me proud to have my job; they make my birthday worth celebrating.
Time flies fast and years come and go. My life would not be the same if I didn't stop to recognize all of the amazing people God put in my life. I'm happy to spend another one of my years with them, and ultimately, I know they're happy to spend one of their years with me.