Every student has their favorite spots on campus. If you are anything like me, then you need absolute silence when trying to study, or maybe you just like to have a place where you can spend quality time with God. Whatever the need, here are my top seven favorite quiet spaces at Biola, in no particular order.
#1 THE READING ROOM 📚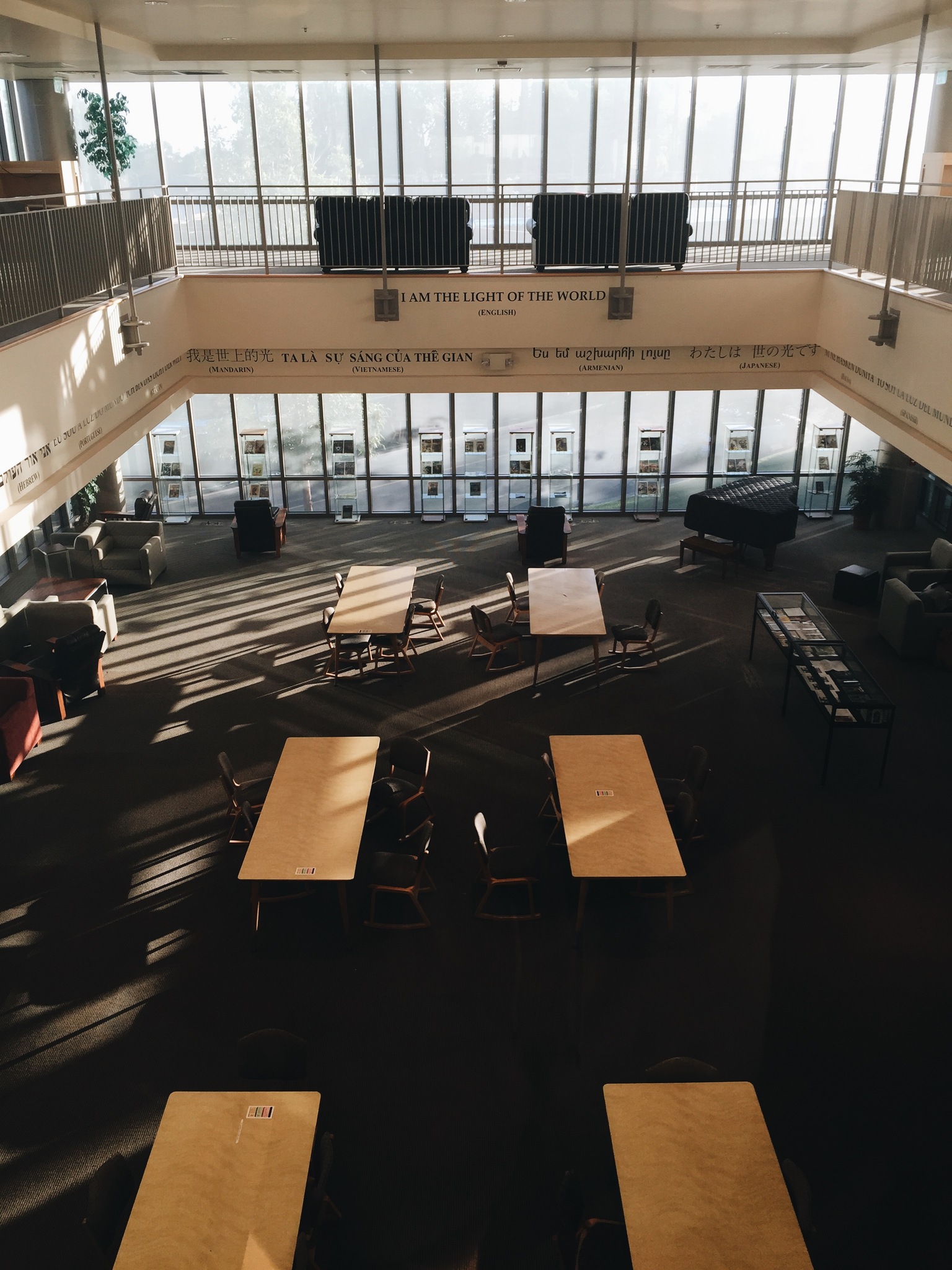 This two story room is a sectioned off portion of the library, dedicated to students who need absolute silence to get work done. Three out of the four walls are just windows letting in a beautiful amount of natural light. Written along the edge of the second floor is "I am the light of the world" in various languages. It even has a no keyboarding policy, although it is not always strictly enforced.
#2 METZGER LAWN 🌿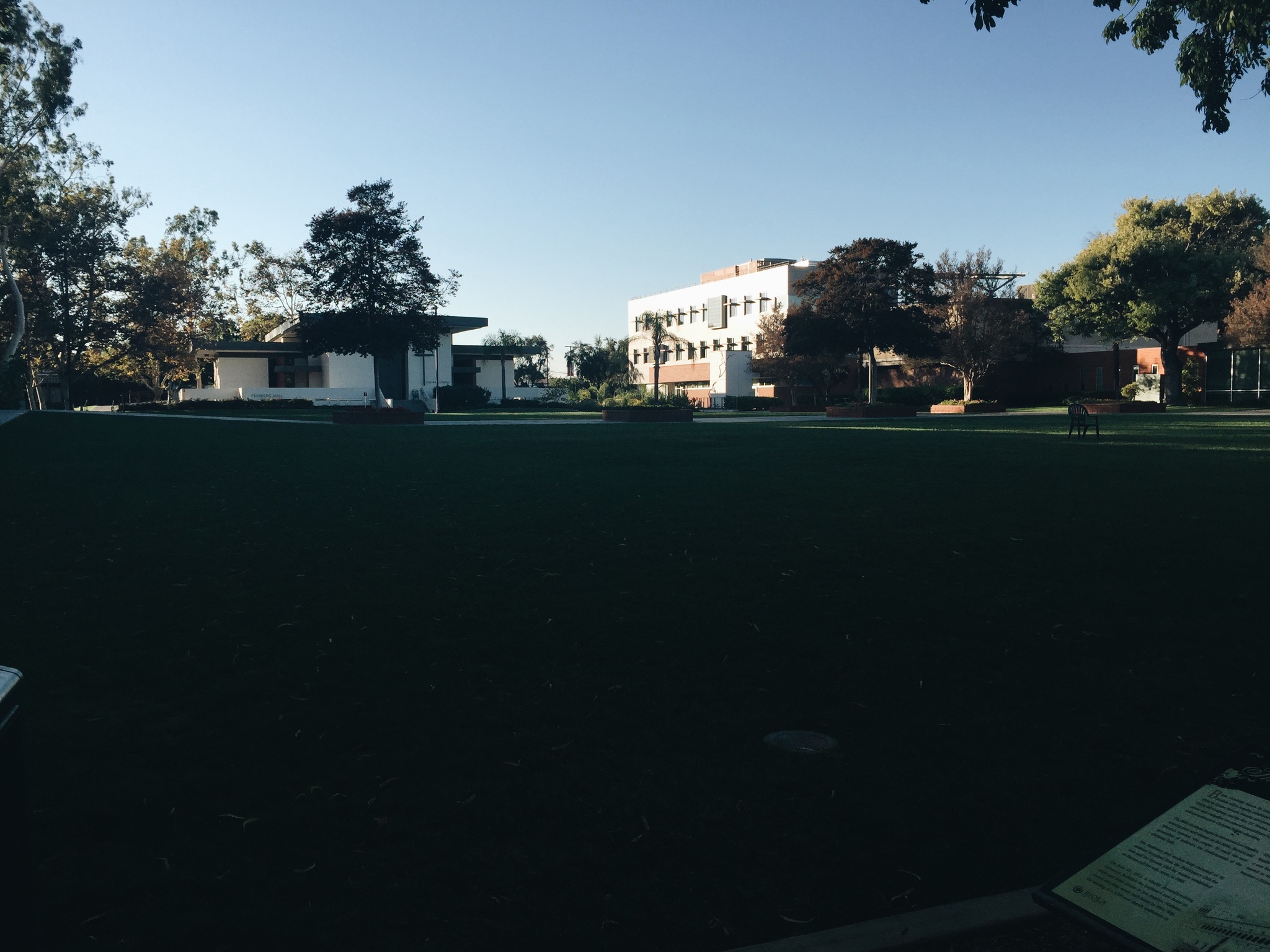 When I want to feel the sun on my skin, I simply walk straight outside the library to Metzger Lawn. In my opinion it is the most ideal spot on-campus to take advantage of Southern California's sunny weather. While not the ideal place to use a laptop, the fresh air and open space really puts the mind at ease.
#3 ROSE OF SHARON PRAYER CHAPEL ⛪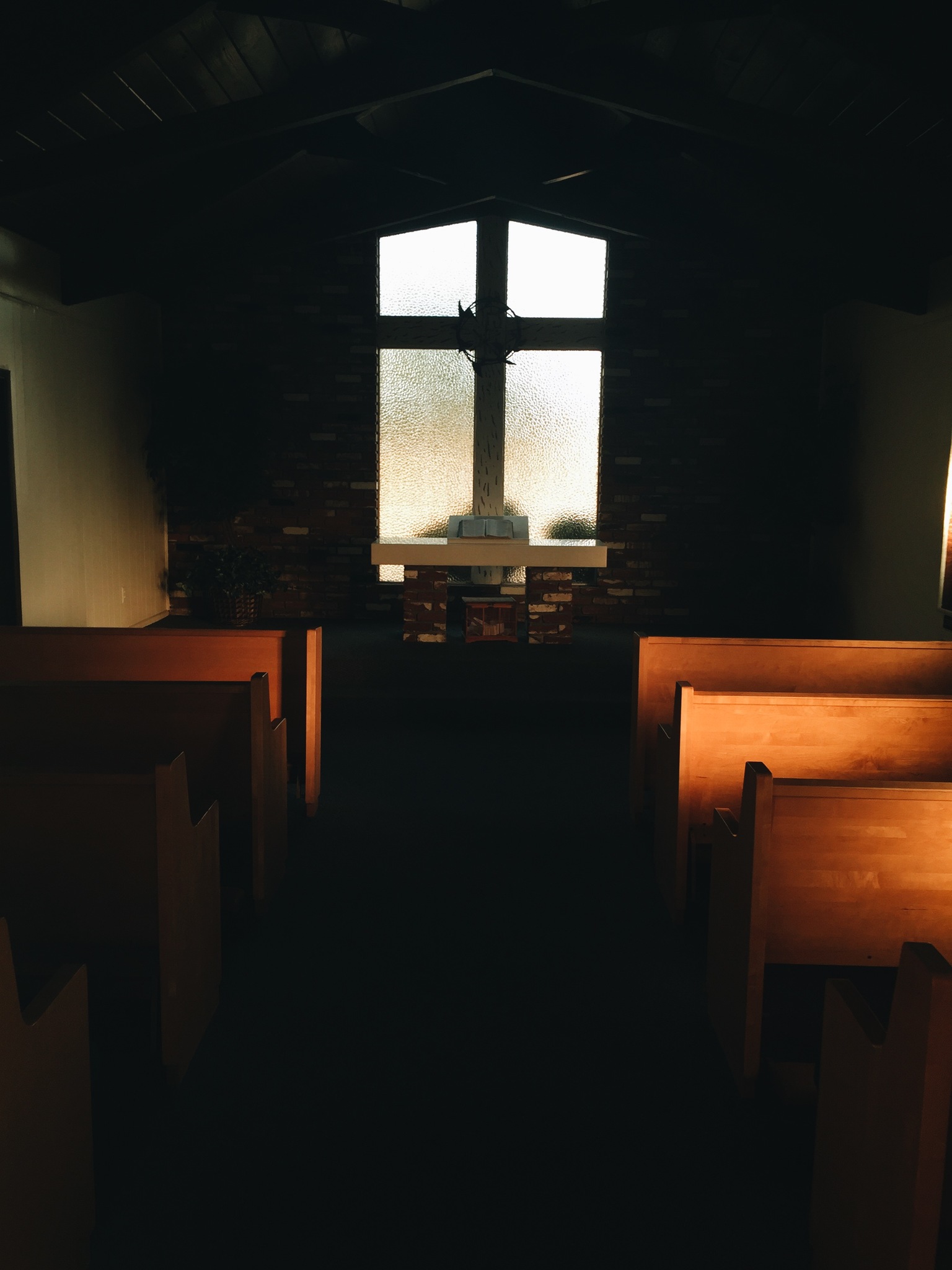 One of Biola's two prayer chapels, the Rose of Sharon has a home-y vibe to it. You walk in and instantly feel encapsulated in peaceful silence. Conveniently located between the library and the business building, it serves as the perfect place to spend alone time with God in the middle of my day.
#4 TALBOT EAST PRAYER CHAPEL 🙏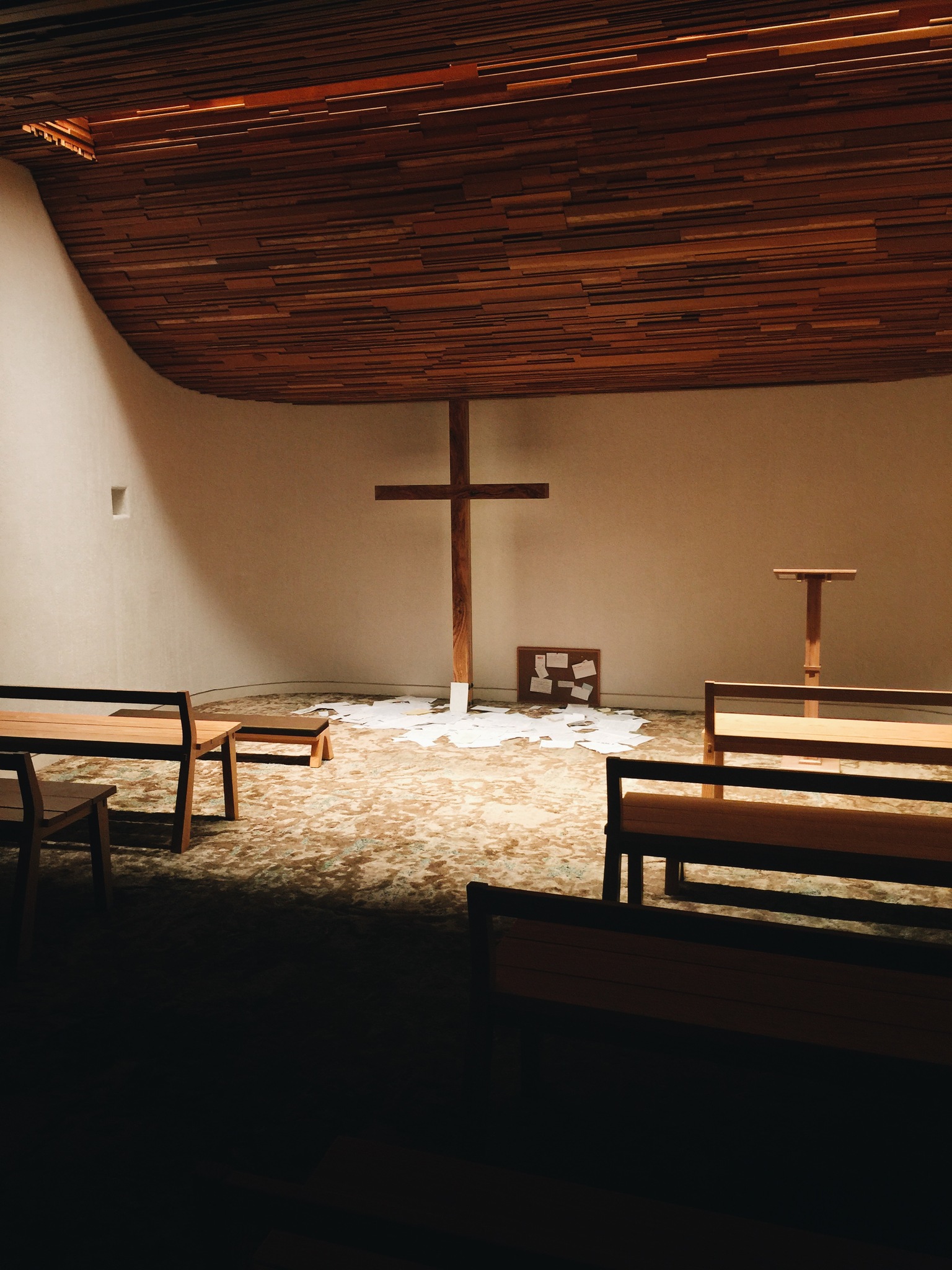 It's official name is Talbot East Prayer Chapel, but I tend to call it "Belly of the Whale" in reference to the book of Jonah. Students informally leave their written prayers at the foot of the cross, and they get prayed over by whoever feels led. I have a lot of late night memories here praying with friends.
FLUOR FOUNTAIN 🌊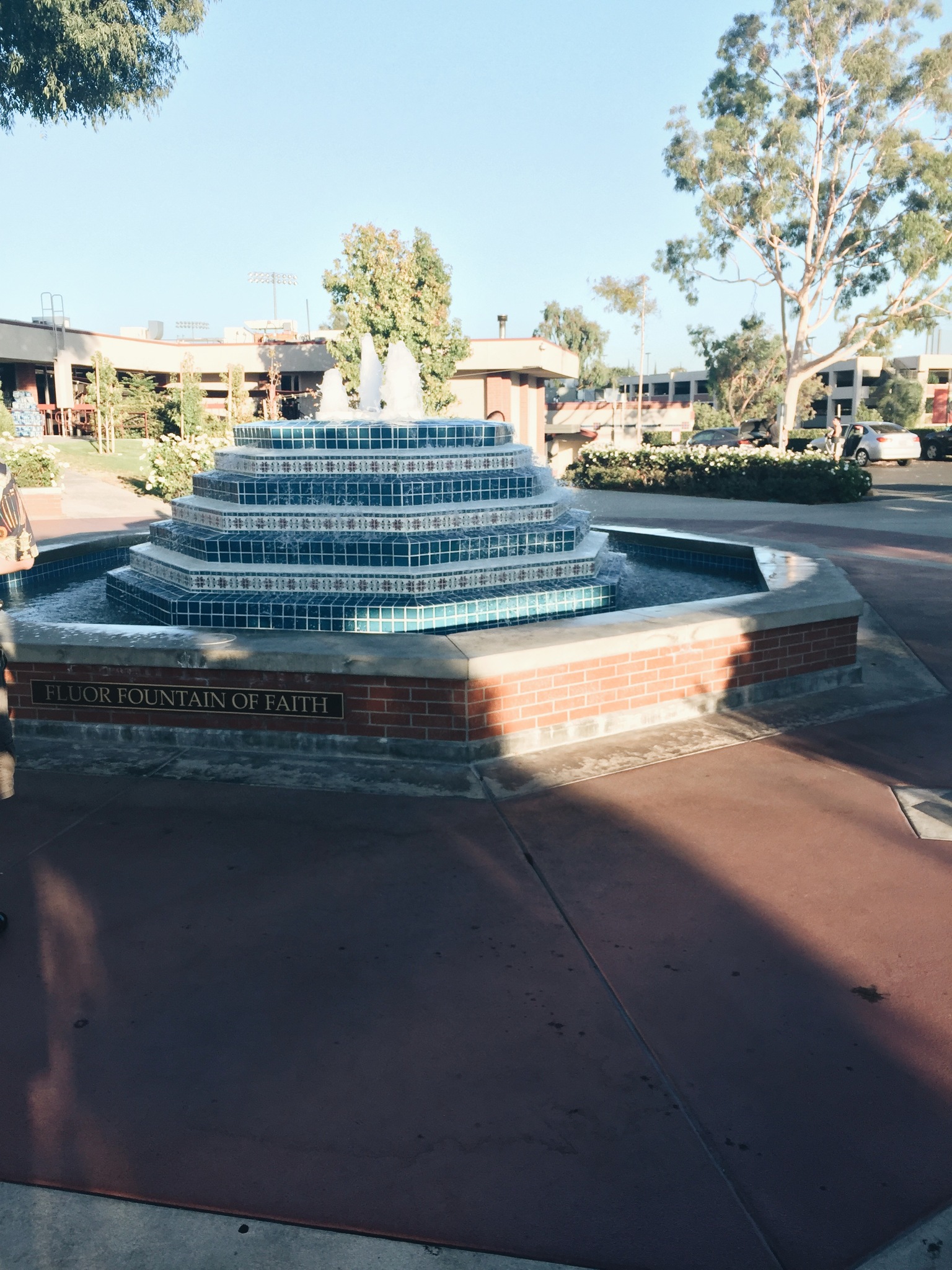 While it is not always the quietest place on campus, Fluor Fountain is still a soothing place to rest, read, and reflect. I have fallen asleep countless times to the sound of the water falling. Since it is located in the heart of campus it is easy to grab a quick bite to eat and then relax by the fountain.
#6 THE OLIVE GROVE 🌳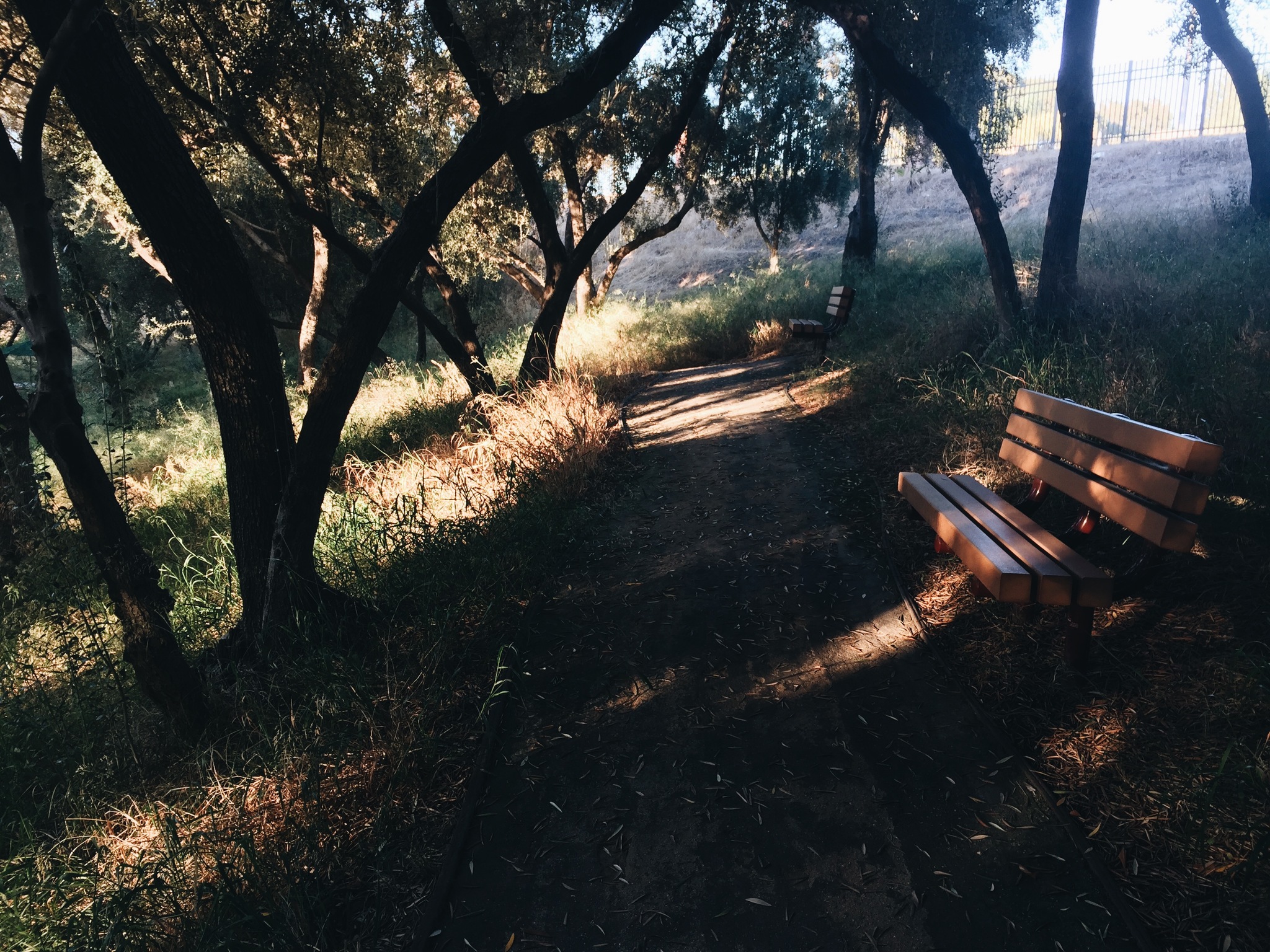 This one is not well known, even by some current students! Thus, you can imagine that there is not many people that go. Hidden on the edge of campus going towards Hope Hall, this area is well suited for nature lovers. Make note that the grove closes promptly at sunset.
#7 MY ROOM 🏠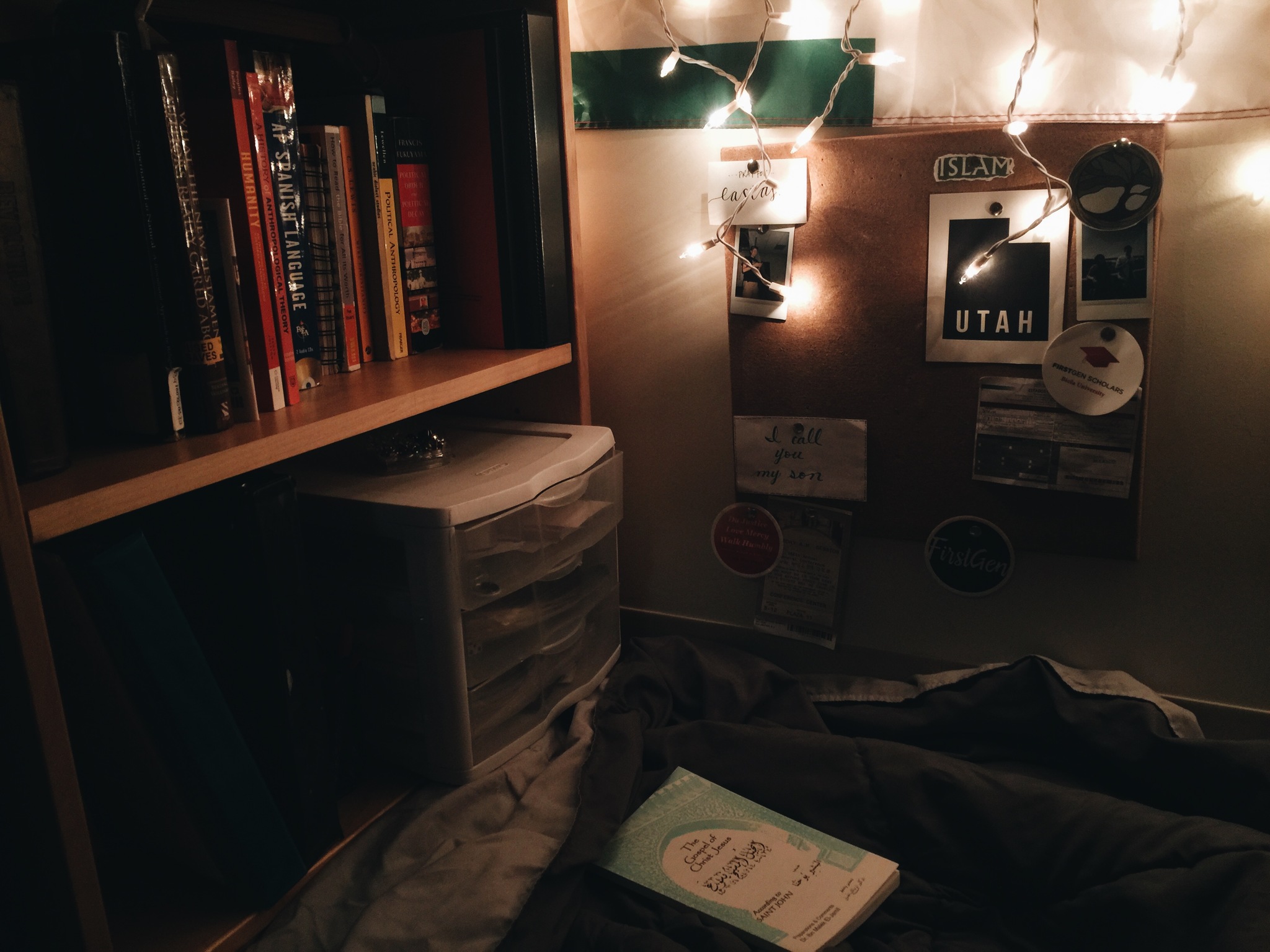 Everyone should feel comfortable in their own room, it should be a calming place to come home to at the end of a really tiring day. My roommate and I made our room our own and made it something special, something worth living in.
Which one was your favorite?