Hi Hi Hi everyone!
I'm so very excited to introduce myself and start this journey of sharing bits and pieces of my life with you! I'm so grateful you all get to travel alongside me as I experience my junior year here at Biola!
So, to get the basic stuff out of the way, I'm from a city along the Mexican-American border in south Texas called Brownsville. I'm the youngest of three sisters. Their names are Eva and Ivy, and they also live in California.
I just started my third year at Biola, and I'm studying journalism and emphasizing in cross-cultural media. I love, love, love photography, storytelling, creating, writing, and designing. I also have a passion for languages, history, cultures, and missions. That's why this major is such a perfect fit for me. Besides taking courses in journalism, I also take courses in photography, art, history, advanced language, and intercultural studies, which will help equip me to work cross-culturally in the journalism/communication field.
If you can't find me around campus, I'm most likely in the studio shooting for The Point (the Biola magazine), on a spontaneous adventure, watercoloring, in a coffee shop, or studying in the library (where I spend most of my time, if we're being real).
Anyways, that's enough about me for now! I'm sure we'll get to know each other as the year progresses. But how about you? How was your weekend?! I hope it was fantastic!
Mine was fairly busy –– the good kind of busy. The kind of busy that's made up of meals with friends, thrift store runs, birthday parties, photoshoots, and trips to the beach. The kind of busy that has left me with a considerable amount of work left to finish on Sunday evening, but also the kind that's left me with some really, really good memories.
My roommate and I had a really busy week and hadn't gotten a chance to catch up, so we decided to head to the beach and watch the sunset. We chatted over super yummy açaí bowls and stood in awe of God's amazing artistry, catching the last bit of the sunset.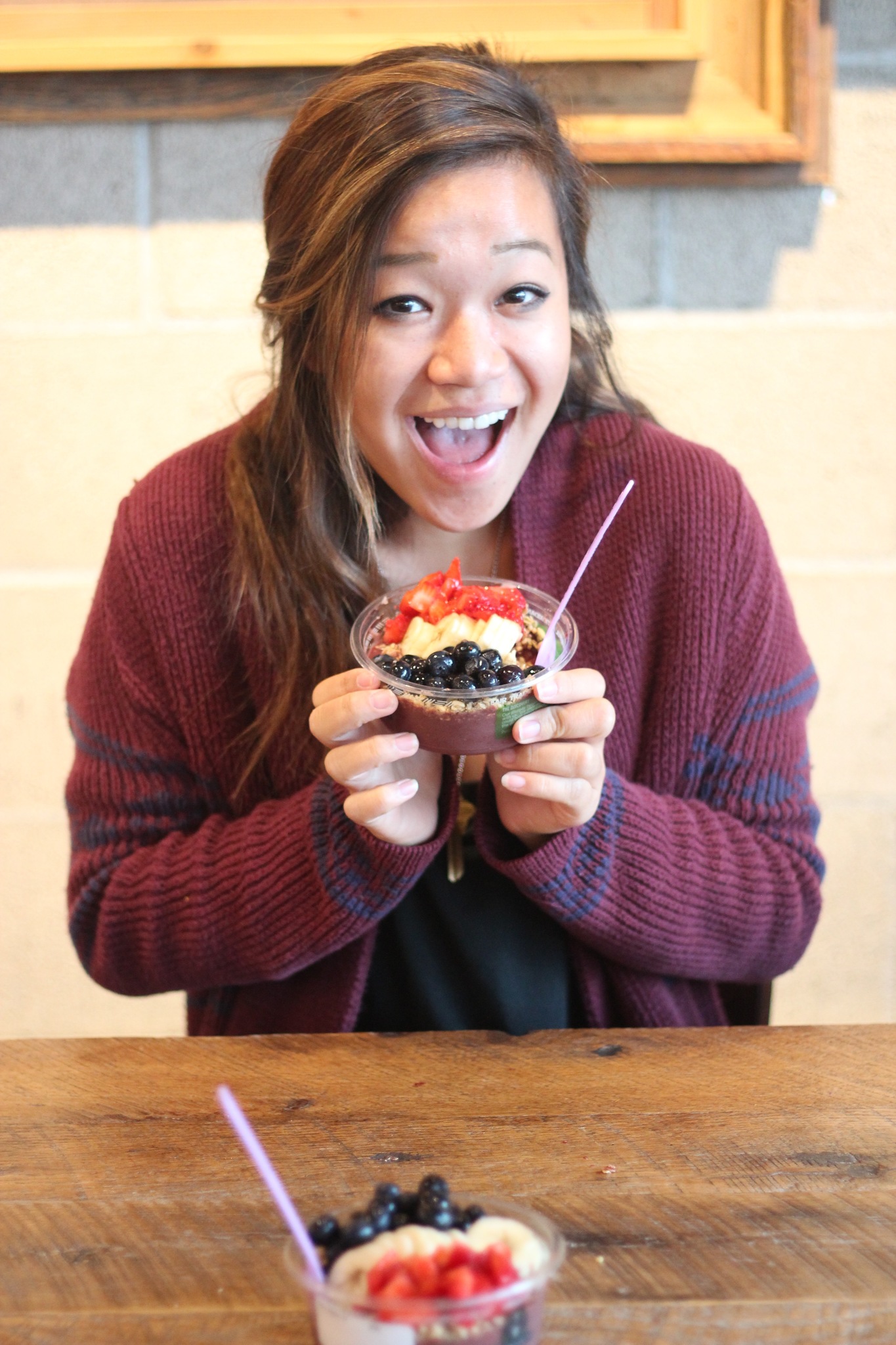 Being from Texas, I'm always amazed when I go the beach. I don't think I'll ever stop feeling so incredibly grateful to live in a place where spontaneous trips to the beach are possible. And it doesn't hurt to have the most amazing friends to go with.
Until next time, I hope you all have a blessed week!