Today, I'm going to be telling you about the amazing meat stew we have at the Caf'… just kidding. "Stew" is a nickname for the awesome dorm I live in — Stewart Hall!
Dorm life at Biola is absolutely awesome. From the fancy, modern Blackstone Hall to the classic, motel-looking Stewart Hall (which is where I live), living on campus is an excellent option. Let me share with you, my blogdience, about my experience living in Stewart.
DORM SETUP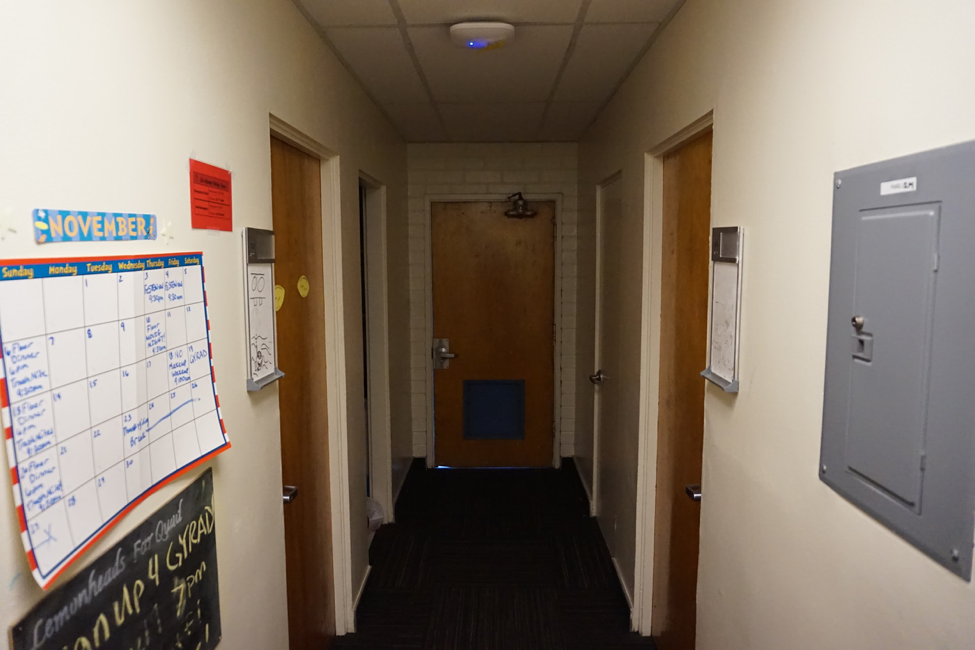 The guys in Stewart have an apartment-style quad setup. A fancy blue door is the entrance to each set of four rooms and a bathroom. The rooms have a good amount of space, and the quads foster awesome community that allow each of us to really get to know our quad-mates.
MY ROOM SETUP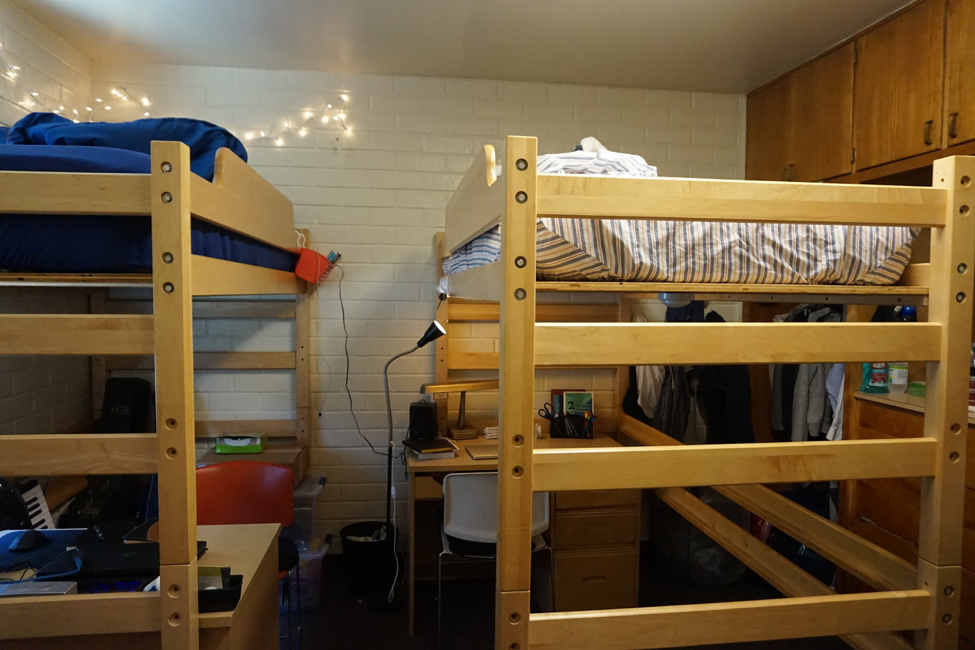 My roommate and I started off the semester with a pretty lame setup, so a couple months ago we decided to step it up and loft both our beds, shove them to one side of the room, and buy a couch, which is perfect for taking much-needed college naps. :) Some of our other room features include a nice little fridge, some swaggy Christmas lights, a flat screen TV, and a futuristic-looking water kettle (you might remember it from vlog #2).
*Also, stay tuned next semester for a vlog interview with my roommate. He's from Malaysia!
STEW LOB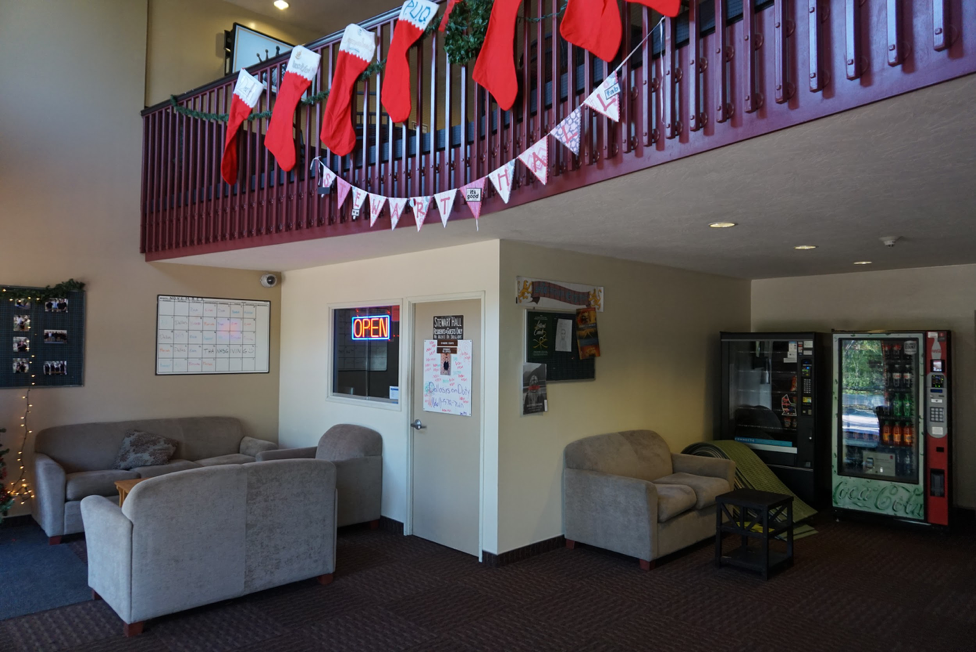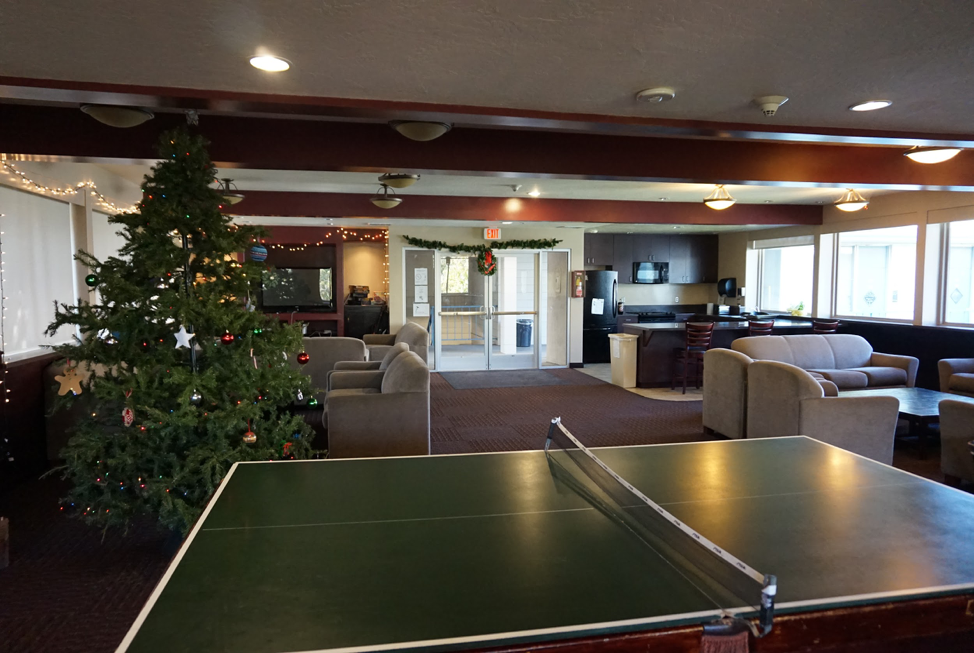 The Stewart lobby is one of my go-to places, especially if I want to procrastinate on homework. I can almost always count on people I know hanging out there. It has great couches, a nice kitchen, a ping-pong/pool table, and a huge flat screen TV. Whether it's ping-pong or procrastinating, "Stew Lob" is the place to be.
LEMONHEADS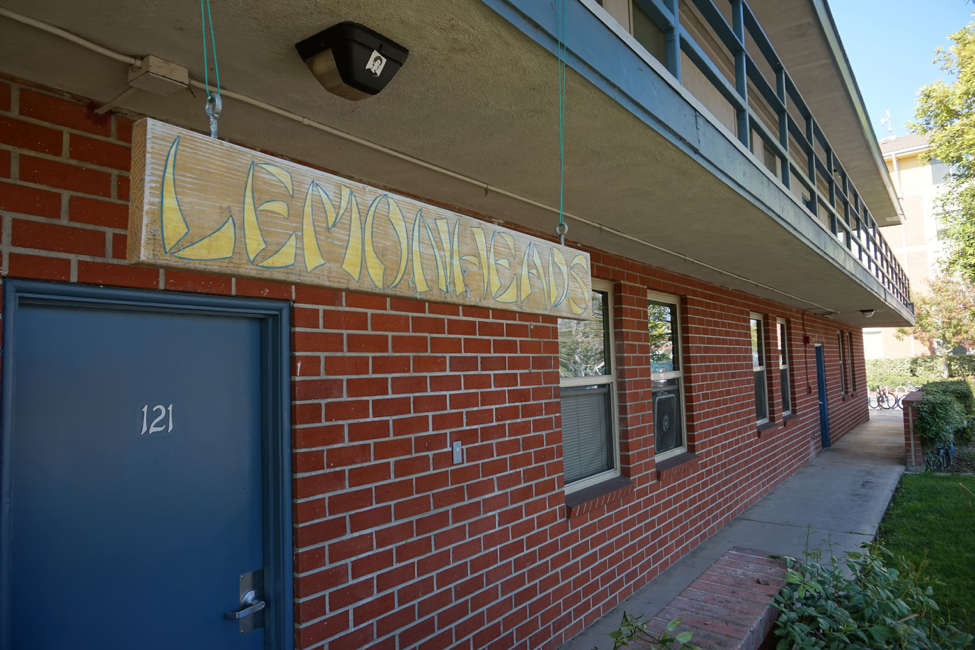 Every floor at Biola has its own unique name as well as an RA or two who are in charge of it. I'm on the oldest standing floor at Biola — Lemonheads. My RA's name is Dallas, and he's held a number of awesome events including: movie nights (with Chick-fil-a nugs), mini-golfing followed by a Krispy Kreme donut run, and floor dinners. One of my favorite aspects of Biola is how each RA is committed to investing in the community of their floor. They go above and beyond to plan events in the midst of their busy schedules, and it has made a huge difference in my experience at Biola.
There are many things I love about Biola, and dorm life is pretty high up on the list. Each dorm has so many awesome things that make it unique, and if you want a little take on each dorm, I would encourage you to scroll back to my "Dorm Tour" on the Becoming Biola blog page.
Thank you for spending a few minutes of your time to read about my life, and I hope your Thanksgiving break is marvelous. :)))

BYEE