I'm starting my second year at Biola as one of the leaders for a student-led ministry called Christian Muslim Understanding (CMU). Our team aims to share the Gospel with local Muslims and build bridges of love and understanding instead of walls of hostility. We do this in a variety of ways from visiting mosques, to street evangelizing in Little Arabia, to assisting incoming refugee families in Anaheim. We are constantly presented with opportunities to understand Islam better as well has help Muslims understand Christianity better. We meet every Monday night to prepare for our events, talk about Islamic theology, and pray. My role is to plan the weekly meetings, which includes scheduling guest speakers, organizing theology lessons, and planning out cultural appreciation activities.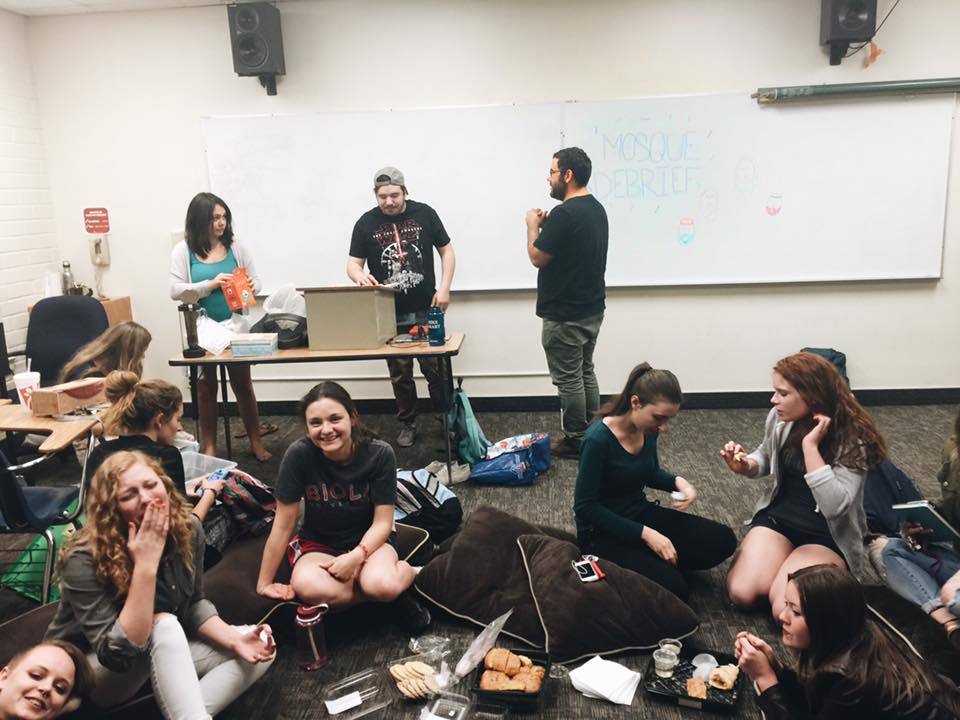 I have been involved with CMU since I started here at Biola. Since then, my heart for Muslims has grown as well as my knowledge of Islam. My passion for this ministry is rooted first and foremost in extending the love of Jesus to Muslims and building authentic, intentional friendships based on mutual understanding. Through this ministry, I hope to break down the stereotypes we hold against each other, but, more importantly, I hope to share the beauty of knowing Christ as more than just another prophet –– as God.
Every Monday night, I arrive about an hour early to meet with my leadership team and pray that God will work through whatever we have planned. We start by brewing tea (pictured above) and playing Arabic worship music. We prepare for the night's activities and address the formalities of any upcoming event. Through this ministry, I had the knowledge to talk to a Muslim man about Jesus at a coffee shop in little Arabia. CMU is continually teaching me cultural sensitivity and context. Now, I help to create those meetings. I love this ministry and I can't wait to see how God is going to use it during my time at Biola.
Are you involved with any ministries? Tell me about it! Also be sure to check out more of Biola's ministries at https://www.biola.edu/spiritual-development/ministries.