"Listen, my child."
Hello, hi to all you lovely people! I hope all is well on the other side of the screen. I know a lot of you seniors out there are in the middle of the application process. I just want you to know that I've been praying for you guys! I know this is a stressful time.
In this season of my life, God has been teaching me to listen. About a month ago, I noticed that for most of my life my relationship with God has been one-sided. I always had the idea that it was a two-way street, but when I sat down and thought about the way I prayed, it was very selfish. Yes, of course, I prayed for others, but that's not what I mean by "selfish." I would come to Him, lay down everything in my life (blessings, trials, requests), and then end there with an "amen." I always envied people who would say they heard God speak into their lives. I would beg God to speak to me, to reach out to me, to speak to me through my everyday, to be guided by the spirit continually. But, again, I said amen abruptly after those requests. I wasn't listening. I think a little bit of that was fear of listening but not hearing anything in return. I realized that I was unintentionally limiting God. God is God.
So I've intentionally spent time after "my part" to listen to Him speak, and OH MY GOODNESS. God has spoken and revealed Himself so much more than I could've ever imagined! Where has my will to listen all this time been?
So what's changed since I started listening? So many things. The biggest thing, however, has been clarity. Clarity is a huge blessing, but has also led me to make decisions that were and are hard. The "downside" of hearing God clearly speak is that you can't deny Him. When God makes things so clear to you, obedience doesn't feel like an option anymore. Your heart feels convicted. When I wouldn't listen, there wasn't anything radically challenging me. I would be challenged in smaller ways by sermons, or verses I read, but when you listen to God, he challenges you so specifically –– even the minute parts of your life. Everyday, I have to put my selfish ambitions aside and let Christ live through me.
God has been stretching me in ways I didn't think I could feasibly be stretched. He has been leading me through tough decisions, and I have been trying my hardest to faithfully listen and respond. I've been learning what it truly means to place trust in Him. Although it's been anything but easy, I know that our Lord is the Prince of Peace and that the Holy Spirit is the Comforter.
"Call to me and I will answer you and show you great and unsearchable things you do not know." -Jeremiah 33:3
This verse has been on my heart for the past few days. I really love that our God has so many great plans for our future, so be willing to call out to Him.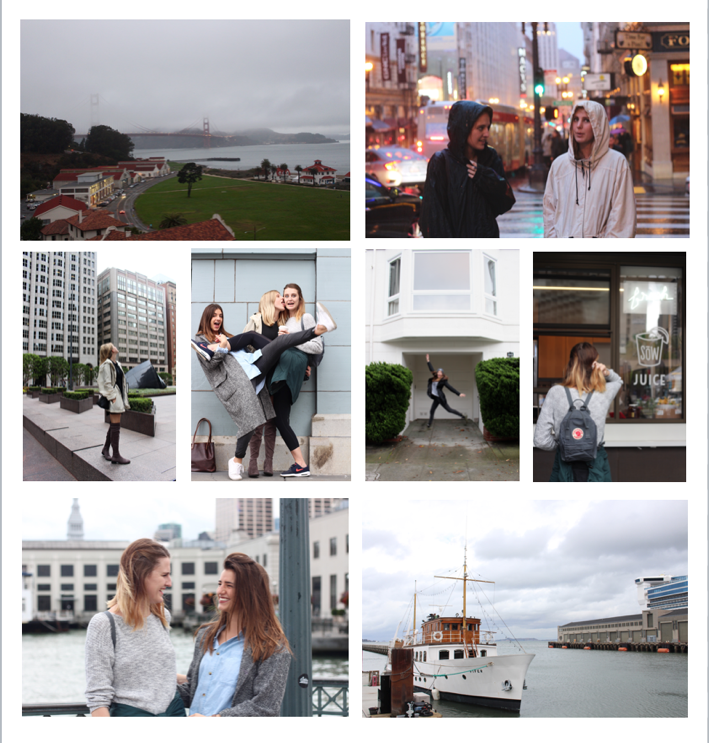 A few weeks ago, I was having a tough week, but what made it better was knowing God is faithful and all-powerful. What also made it better has been the amazing friends and family He's placed in my life. This past weekend, I went on a trip with my younger sister to San Francisco to visit my older sister. God has really blessed me with these amazing and encouraging people in my life (I can't over-emphasize that enough). My sisters are my very best friends and spending time with them has brought me so much joy. With them, I can share the vulnerable parts of my heart along with what God has been teaching me. I can always count on them for being my sisters in Christ in addition to being my actual sisters. Below are a few moments of the San Francisco trip with Sophia and Mia.
If you want to know more about what God is doing in my life, ask away! Also, if you want to share a way God is pouring into your life, I would love to hear about it!
See ya,
Isabella