Hey! My name is Joseph Morales, but most people call me JoMo. I'm a few weeks into my sophomore year already, and I'm juggling two jobs, a club, a ministry and six classes! Yes, I know it sounds like a lot, but I want to make the most of these years and take full advantage of all that Biola has to offer. As a student, I play a role in making this place what it is, and this year I am making it a training ground to prepare for whatever life throws my way. I've loved every second of it and it's proved to be very rewarding. Through this blog, you'll journey with me, around campus, to class, to work, and on so many other amazing adventures. But first, here's a little bit about me.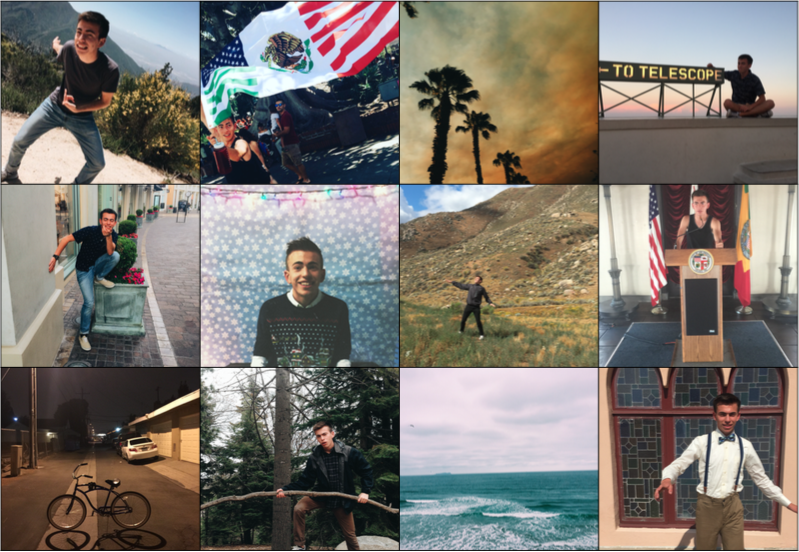 I have two on-campus jobs: the first as a mentor to first generation college students and the second as a Biola Blogger (yes, this is a job!). What I love most about working on campus is that both of my supervisors care about me, not just as a worker, but as a brother in Christ. I'm also a secretary for the Anthropology Guild, an on-campus club dedicated to exploring LA and learning about the subcultures in area. We also organize study sessions for Anthropology classes. Lastly, I serve on the leadership team our Christian-Muslim Understanding ministry where we converse about issues of faith with local Muslims.
While there's nothing wrong in doing so, I've never changed my major and I never intend to –– Anthropology is a perfect fit for me. I love learning about other cultures and I'm passionate about diversity. It's one of Biola's smaller majors, but all twenty-two of us know each other fairly well, including our professors. On any given day, you will typically find me chit-chatting in one of their offices. As I work through my major courses, I aspire to one day be a translator for a non-profit organization that works with orphanages.
I call San Diego home, which is about two hours south of Biola, so you can imagine I visit semi-often. I love absolutely everything about my hometown and take great pride in showing friends around for the weekend. Exploring is one of my favorite pastimes. San Diego is also where I developed my affinity for the beach. I love the beach –– during the day, at night, in the sunshine or as it rains. The beach is my absolute favorite place to be at all times.
There is still so much more that I would love to share with you about my experience as a student at Biola. Whether it's my biking adventures, trips to downtown LA and Hollywood, retreats in the San Bernardino Mountains or just some amazing places to chill on campus, I hope that you find my blog helpful and fun to read. See you around!