Hey, Hello and Hi.
Happiest Monday to you! I'm really glad that you decided to stop by here.
This past Thursday was maybe one of my favorite Thursday's of the entire year. We woke up to a day dedicated to giving thanks for the things we often forget and the things we can't seem to give enough thanks for, eating fresh and home-cooked food, and hopefully, being with those we are thankful for. Here at Biola, we are given Wednesday, Thursday and Friday off from classes and on-campus responsibilities in order to pause, reflect and refresh with the people we adore.
During the break, I was able to spend all my time with those who are nearest and dearest to me! Days began with sweet and refreshing coffee chats, afternoons were spent leisurely walking along the beach (coffee in hand, of course!), and evenings were spent eating well and laughing to no end.

I'm not sure about you, but there isn't much that I don't love about Thanksgiving!
In light of this past week, celebrated with exuding gratitude, Philippians 4:6 has been on my heart and mind day in and day out. Paul proclaims, "Do not be anxious about anything, but in every situation, by prayer and petition, with thanksgiving, present your requests to God."
These two weeks and some change between Thanksgiving and Christmas are the last leg of the race, the final countdown, and a time in which we are faced with assignments with which can no longer be procrastinated on. You feel me? It is easy to be overwhelmed by all that is before us, considering that we can count the number of school days that we have left on all our fingers and toes, but how gracious is our God that He meets us exactly where we're at!
He knows that these times and seasons would come, and so He tells us, don't worry about it, talk to Me about it, thank Me for what you've already been given, I will go before you. Here's the thing, we gotta take Him up on this offer! How unbelievable is it that the Creator of everything (from the metal of this computer that I type on to the intricacy of the falling leaves) tells us, I gotchu.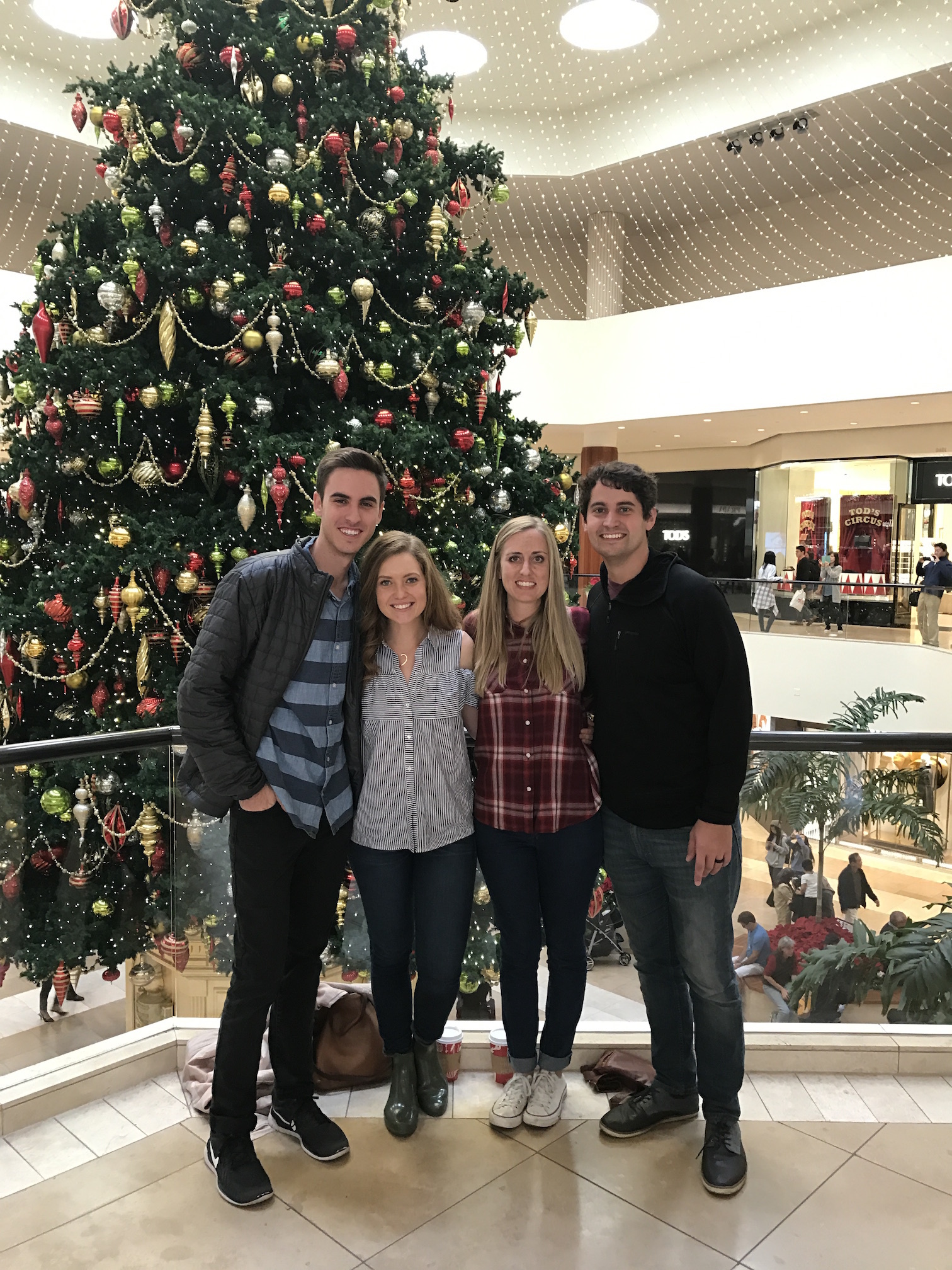 So, I'm not sure where you're at. But, maybe next time you're feeling like it's all a little too much, try pausing, praying and thanking Him. It's a game-changer!
In other news, it's officially Christmas season! BOOYAH. Have the best week of your life!