B.A. in Anthropology
Cook School of Intercultural Studies
Overview
By nature, most of us live with cultural nearsightedness. Anthropology offers a set of "eyeglasses" — giving us a broader understanding and appreciation of the values, languages and behaviors that have defined humans past and present. In Biola's anthropology program, you'll receive a scholarly foundation and practical research tools for a wide range of careers that require cultural sensitivity and understanding of human behavior.
Why Choose Anthropology at Biola?
In addition to its strong curriculum, expert faculty members and biblical integration, Biola's anthropology program offers several key advantages:
Biola is one of the only Christian universities in the United States to offer a program that focuses on practical job-ready skills in all four fields of anthropological inquiry: cultural, linguistic, archaeological and biological anthropology.
Biola's location in Southern California — one of the world's largest and most diverse metropolitan areas — is ideal for anthropology internships, field research and job opportunities.
Biola's campus is home to the buried remains of a Columbian mammoth, which gives archaeology students hands-on experience in excavation techniques.
What Will I Study?
Throughout the anthropology program, there will be a focus on research, cultural change, worldview and perceptions, subsystems of cultures and social organization. Some of the topics and course highlights include:
The nature of people in culture
Global problems such as human rights
How to interpret research data
Prominent figures and their contributions to the field
Linguistics
World religions
Economic and social relations
Methods and theories for understanding culture
Biblical interpretation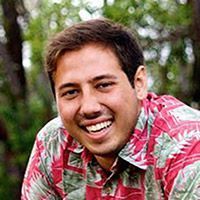 I have enjoyed having my mind stretched to see that there are numerous amazing cultures around the world and that God delights in and wants to redeem each of them.
Joel McBrayer
Anthropology, B.A. '15

... I really felt as though I was part of a community of learners centered around the word of God. I am aware of no other place quite like it, and I remember it with great fondness.
Attorney and Law Professor
Anthropology, B.A. '10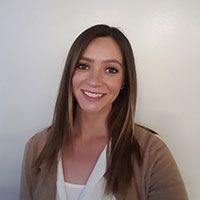 While I was growing my knowledge as pertaining to my major and career, I was also able to grow my faith.
Coroner Investigator
Anthropology, B.A. '13
4 years
Standard Duration
This indicates the standard duration of this program. Completion time may vary by student depending on background and courseload.
120
Total Program Credits
Total program credits include a combination of major/concentration, Bible/theology and general education credits.
WSCUC
Accreditation
Biola University is accredited by the WASC Senior College and University Commission. Additional accreditations may apply to specific programs.
What can I do with an Anthropology Degree?
"Anthropologist" was ranked as the #7 Best Science Job for 2016-2024 by US News and World Report.
Rather than doing their research solely in jungles, deserts and villages (as in prior generations), many of today's anthropologists also work in their own societies, applying their knowledge about biology, culture, communication and how humans across societies and throughout time have adapted to the world around them toward solving real-world problems in complex areas like economics, health, education, law, and policy.
Top Skills Employers Value in Anthropology Majors
Cross-cultural knowledge and practical methods for enhancing cross-cultural understanding
Knowledge about biological, ecological, and cultural factors that influence human behavior
Social ease in strange situations
Research methods, including skills in social research, qualitative interviewing and fieldwork, as well as quantitative methods
Attention to detail and analytical thinking that results in careful record keeping, analytical reading, clear thinking, and writing for descriptive reports and analytical papers
Strong oral and written communication skills
Problem-solving ability – analyzing root causes of social problems and working towards solutions with people from a wide variety of cultural backgrounds
Career Paths
As a well-equipped professional, you can expect to impact the world for Jesus Christ in fields such as:
Social justice
Activism and advocacy
Organizational and community development
Human services
Corporate/business consulting
User experience research and design
Product service design
Technology and information systems
Marketing
Public health
Healthcare administration
Nonprofit management
State and local government
Law enforcement
Environmentalism
Cultural heritage
Tourism
Religion
Arts and entertainment
Publishing
Forensics
Anthropology majors work in some of the world's biggest technology and design firms and often find employment right out of college as researchers, evaluators and project managers. Anthropology career options include professions such as:
Activist/advocate
Ethnographic researcher
Cultural consultant/translator
User experience researcher
Administrator
Director of community development
Educator
Project evaluator
Project manager
Humanitarian worker
Risk management specialist
Archaeologist
Undergraduate Department of Anthropology
Visit Biola's Mammoth Site
Biola's anthropology students have opportunities to excavate a Columbian mammoth on campus, which you can visit! Request a site visit today when you schedule your Biola tour.


You may also be interested in