For information on Biola University's coronavirus (COVID-19) response and updates, visit
biola.edu/coronavirus
.
Temitope Peters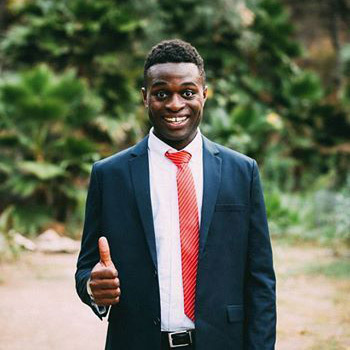 Sales & Marketing Assistant, KATZ & Associates, San Diego, California
Journalism, B.A. '12
Currently, I work at a public affairs firm in La Jolla, CA, called Katz & Associates. I oversee brand consistency by managing the development of our physical and digital marketing materials. I also run our corporate social media channels and at times, create social media programs for our clients, who are mostly government agencies.
I give much credit to Biola's Journalism Department for helping prepare me for where I am today, specifically Dr. Carolyn Kim. Dr. Kim is still one of my favorite educators and in my humble opinion, one of the best in the world. Her hands on approach to teaching allowed me to feel comfortable working in my industry. It is because of her assignments involving real clients and engaging lectures that I felt confidently started my own consulting firm after graduation which lead me to working at Southwest Airlines and now Katz & Associates. I'll forever be grateful to her for my accomplishments and thank God for putting her in my life. He knew what He was doing when He connected us at Biola.