Candice Zamora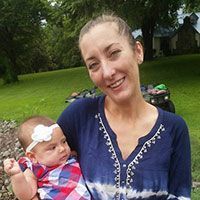 Community Health Outreach Coordinator
Intercultural Studies, B.A. '10
My professors challenged me academically but many of them were also there to pray with me and meet for counseling and listening.
How did your program at Biola prepare you for your career?
My Bible classes (like Intro to Christian Thought) helped form my worldview and shape me to work at a Christian nonprofit clinic where faith is integrated in all we do. Case studies and field experience in intercultural studies prepared me to communicate with the various ethnic groups I work with in the community health program (Bhutanese, Burmese, Hispanic, and Egyptian). My development classes with Dr. Greene helped me to coordinate the community health workers and develop long-term sustainable goals for our program. My program required an international internship and that process during and after the internship was very valuable to my first job in Haiti and my current position at a clinic.
What did you appreciate most about your time at Biola?
I appreciated the professors that shared their real life experience. I loved getting together with students to share ideas and passsions. We had prayer groups for different nations and I really grew in my India prayer group. In my biology classes we studied creation and evolution and it helped me to understand both sides so I felt prepared to dialogue with others about my understanding of intelligent design. I am so thankful for the required Bible minor.
How did Biola equip you to be a more faithful follower of Jesus Christ?
My professors challenged me academically but many of them were also there to pray with me and meet for counseling and listening. I went though a period of depression while in college. My community at Biola encouraged me to be real and I felt ok that I wasn't perfect or happy for a season.
What advice would you give to students considering your degree program?
A bachelor's degree is important and it doesn't always matter what you specifically study so study what you love. That said, if you study something abstract like I did, have a plan to be employed. I had many volunteer or support-raised options in my career field but I didn't make money in my field until 6 years later. I went back to school to become an LPN (nurse) and that is how I started at my current workplace. Student loans come fast so if your family is not paying for your college have a practical work skill or plan to make money. This field is amazing but doesn't always pay much or anything at all! Nursing is my practical skill that has opened doors for me and provided me with a paycheck. Grant-writing, EMT, admin, and ESL are all other job skill options that pair very well with ICS!