Alumni Awards
On This Page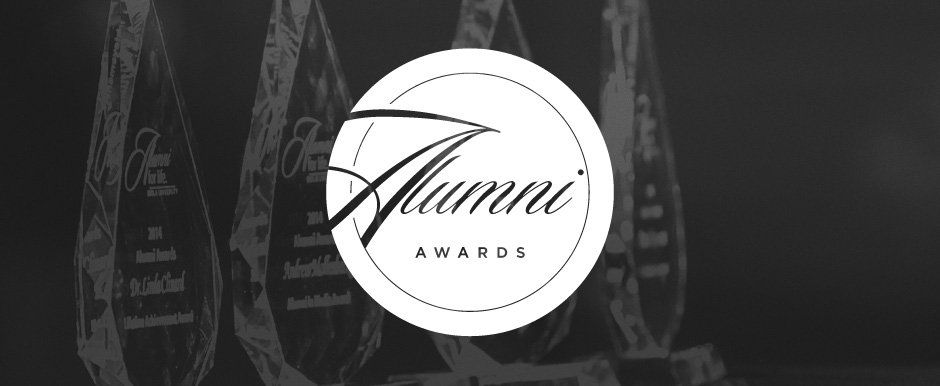 Purpose and Philosophy
Biola University takes pride in equipping its graduates with biblically centered education, scholarship
and service so that they can impact the world for the Lord Jesus Christ. With these tools, a vast number
of the University's alumni have gained unique distinction in their professions, ministries and
communities.
Therefore, the purpose of the annual alumni awards is to recognize and celebrate the achievements of Biola University's distinguished graduates.
General Eligibility
Candidates must be degree-holders of Biola University
Married couples/families may be honored jointly as long as one spouse has met the above criteria
Current members of the Alumni Leadership Council are not eligible; however, upon the completion of their term of service they regain eligibility
An individual cannot receive the same award more than once
Nomination Process
Nominations will be solicited by Alumni Relations annually
Alumni Relations will establish a cut-off date for award nominations
Nominations may be made by any member of the faculty, staff or degree-holders of Biola University
One nomination per individual per award category will be considered per year
In the event that a candidate is not selected as an honoree, his or her nomination packet will not be carried over to the next year for consideration. However, a new nomination packet for that candidate may be submitted and considered.
Nominators must submit a completed nomination packet which includes:

Completed Nomination Form
Other relevant supporting documents not to exceed five pages (newspaper or magazine articles, certificate of award, etc.)


Selection Process
After the cut-off date, a comprehensive list of nominees will be submitted to the Office of the President for approval
The expectation is to present three to six awards annually with the exception of the lifetime achievement award which will be presented only when merited
The Alumni Leadership Council makes the final determination on award recipients and will vote on award winners for each category during quarterly meetings (a quorum must be reached for this vote)