Alumni Leadership Council (ALC)
The Alumni Leadership Council supports the strategic goals of Alumni Relations to increase alumni engagement and involvement with the university by leveraging networks, communities and promoting engagement opportunities.
Learn more about joining the ALC
Council Members
---
Ashley Corey ('15)
Ashley Corey graduated from Biola University in May of 2015 with a B.S. in Business Administration, Management. She and her husband (also a Biola grad) recently moved to Boston, MA. She is a Technical Recruiter at Amazon, hiring Software Engineers for their Alexa AI organization. One of her favorite Biola memories was participating in Mock Rock! In her free time, she loves to run, cook fun meals, and explore New England.
---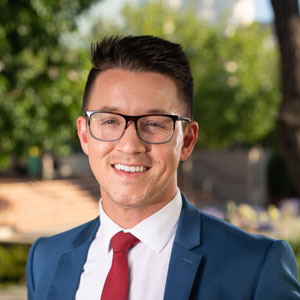 John Drebinger ('12)
John Drebinger is serving in an 18-month fellowship through Foster America, a non-profit founded by Sherry Lachman, a former member of Joe Biden's policy team. His work involves human-centered design consulting for the Los Angeles County Department of Mental Health; helping reinvent the way foster and system-involved youth access care. Previously, John led growth and strategy at Front Lines Media, a media group that analyzes and consults on trends in emerging technologies like blockchain, cryptocurrency and automation. He also works as an independent consultant with a toolkit including quantitative analysis, business process redesign, and human-centered design. John started his career at Target, where he spearheaded HR process redesign and changed hiring practices to include opportunities for applicants with criminal records as part of a design-thinking study through IDEO.
---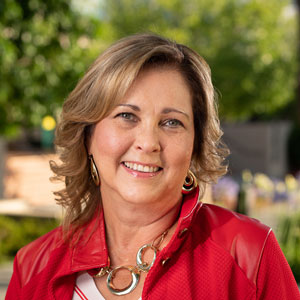 Barbara Earl ('04)
Barbara started on her career path as a court reporter working for an agency on LA's Westside reporting high-profile business litigation and medical malpractice cases. Ten years into her career, she had the desire to go back to school for further education. Following much prayer and seeking, the Lord opened the door for her to enroll in the BOLD (Biola Organizational Leadership Degree) program. After graduating in 2004, she put her organizational leadership degree to work leading a management team for a nearby city. She continued her connection to Biola by staying in contact with her cohort members and attending annual events where she crossed paths with alumni staff. In 2012, she was invited to an alumni board meeting, and the rest is history! She has served as President and on several committees. Barbara is grateful for the Lord's "gift" of Biola to her and is enthusiastic about representing the school and its mission and in using her influence and resources to help connect new friends and old acquaintances as they write their own Biola stories.
---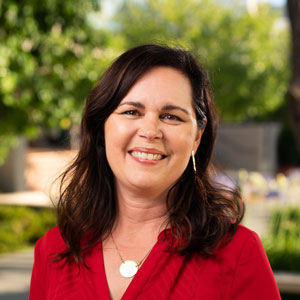 Catherine Keyston ('91)
Catherine (Cathy Powell) Keyston was a communication and education major. She is currently teaching grades 6, 7 and 8 in a middle school in Arcadia, Calif. Cathy is so excited to be reconnecting with Biola again. Biola is engaged in our culture in a very relevant way and her hope for the ALC is that it will continue the good that the Alumni Board has already been doing while finding new ways to continue to meet the cultural, intellectual and spiritual needs of alumni in the same way.
---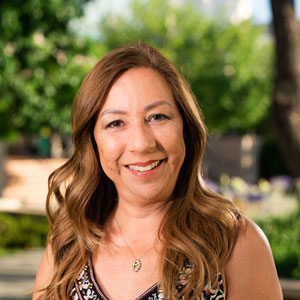 Ruth Martinez-Baenen ('86)
Ruth has spent her entire career in local government and is currently employed with the City of Pasadena, in the City Manager's Office. She has been married for 25 years and has a son and daughter. In her spare time, Ruth currently serves as a chair/director of the Pasadena Tournament of Roses and 2019 marks 21 years of "working" on the Rose Parade. In addition, she is a 16-year board member on the Burbank Housing Corporation, providing oversight to over 300 affordable housing units in the Burbank Community. Ruth has served with the Burbank Chapter of National Charity League and dedicated her life to her family and in service to others. She has a keen understanding that families are the foundation of a strong community and that a strong community needs good people willing to serve.
---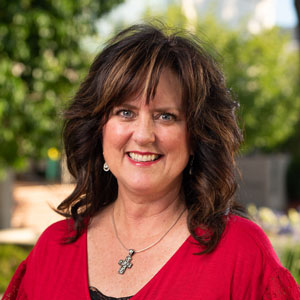 Stacey Miller ('85)
Stacey Anderson-Miller graduated with a Bachelor of Arts in Communication Disorders, with a Master of Arts in Communicative Disorders later earned from California State University at Fullerton in 1988. Stacey has performed as an adjunct instructor and clinic supervisor in the Biola University communication disorders department intermittently between the years 1998 to 2005. As a licensed speech/language pathologist for over 30 years, Stacey has developed specialties in treating neurological disorders such as strokes and dementias, with a sub specialty in treating Parkinson's Disease. Stacey currently works for Kaiser Permanente Home Health in Orange County, and has been married to Barry Miller for nearly 30 years, has 3 sons and 2 daughters-in-law, and her first grandchild as of April of 2019! Stacey is a devout follower of Jesus who sees her profession as her frontline mission field.
---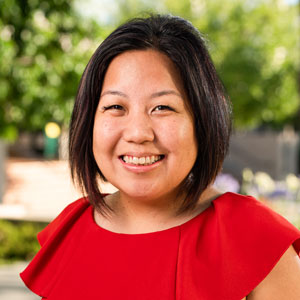 Stephanie Nagami (M.A. '04)
Stephanie Nagami is a senior vice president for The Pacific Bridge Companies (TPBC) and she is passionate about building relationships and helping advisors guide their clients wherever in the world their lives may lead. With over 20 years of event planning experience, Stephanie also enjoys using her God-given gifts to plan corporate events, non-profit events and weddings around the globe. She received an M.A. in Organizational Leadership from Biola University in 2004 and received her B.A. in History and Sociology from the University of California, Los Angeles in 1997. Stephanie is delighted to be a part of the Alumni Council and is thankful for the opportunity to give back to the community here at Biola!
---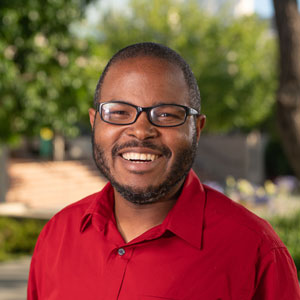 Daniel Parham ('13, M.A. '18)
Daniel Parham is the assistant director of undergraduate retention and success at Biola University and has represented the alumni community since 2014. He received his B.A. in Biblical and Theological Studies from Biola in 2013 and his M.A. in Christian Education from Talbot School of Theology in 2018. Daniel has served in ministry since 2013. He is currently an elder at Gospel Memorial Church of God in Christ in Long Beach, Calif. He currently leads the Nominations Committee of the Alumni Leadership Council.
---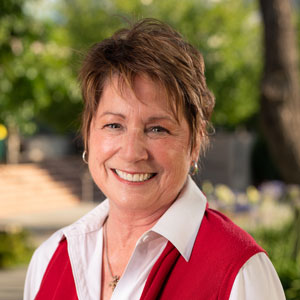 Di Patterson (M.A. '04)
Media Gerontologist, speaker and author for Success in Aging®, Family Aging Consultant, and proud Biolan. Since 2008, Di has won ten National Mature Media Awards for her online work. She was Orange County's 2012 Senior Care Hero Awards Advocate/Gerontologist/Educator of the Year. In 2015, Di was guest Gerontologist on NBC's The TODAY Show. In 2017, Di hosted her first all-day educational Season of Life® Conference at Biola, bringing Pat and Debby Boone to sing and tell their vibrant aging stories.Currently, Di works Season of Life® Consulting and is writing Books #2 and 3!
---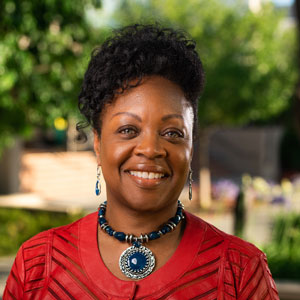 Anita Polite-Wilson (M.A. '03)
Anita Polite-Wilson, Ph.D., has served as an executive coach, workshop facilitator, and organizational development consultant helping people and teams raise their awareness about leveraging individual strengths to accelerate organizational performance. With over 20 years of experience, she is a scholar-practitioner with expertise in adult learning theory, coaching and mentoring, and implementation of organizational leadership initiatives aligned with the goals and objectives of corporate, government, and nonprofit entities. She holds a B.S. in Management from Pepperdine University ('92), an M.A. in Organizational Leadership from Biola University ('03), along with an M.A. and Ph.D. in Human and Organizational Systems from Fielding Graduate University ('14). Dr. Anita has been a guest speaker for Chocolate Chat and LEAD Scholars to promote the Strengths-Based philosophy and its benefits in strategic career planning. She hopes to continue coaching and mentoring emerging professionals by hosting "Biolans Breaking Bread" dinners in the home she shares with her husband, Emanuel.
---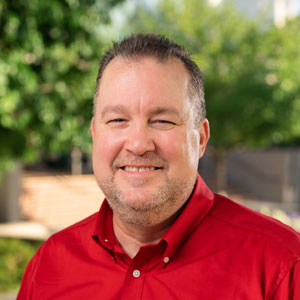 Scott Thomas ('90, M.A. '05)
Scott's a BIOLA graduate two-times over, with a Bachelor's in Business Administration ('90) and Master's in Organizational Leadership ('05). While attending BIOLA, Scott was a member of a mission's team heading to Kenya for 6 weeks (1989). Scott married his college sweetheart, Michelle (Morgan, '90) and together they have three children: Morgan (23), Ian (19), Caeden (12). Today, Scott serves organizations as a professional Organizational Development Consultant (PeopleWorx, Inc.), growing organizations by developing their key resource — people — through change management, organization and team effectiveness, strategic PMO and CMO, and project management. For Scott — organizational success is all about people.
---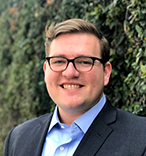 R.J. Winans ('15, M.T.S.)
R.J. is currently the chief of staff for NorthernCross Partners. He advises and assists in private equity and direct investments, among many other responsibilities. R.J. studied Public Relations and Biblical & Theological Studies at Biola University. While a student at Biola, R.J. held a number of roles including director of 6th Street Public Relations, opinions editor for The Chimes, and public address announcer for Biola athletics. He also had on-campus jobs ranging from the library to public address announcer for Biola athletics. After graduating from Biola, R.J. received his Masters of Theological Studies from Duke University. His current interests includes corporate social responsibility, theological ethics, SRI and ESG investing, environmental sustainability, globalization and economics.