Spring Preview Day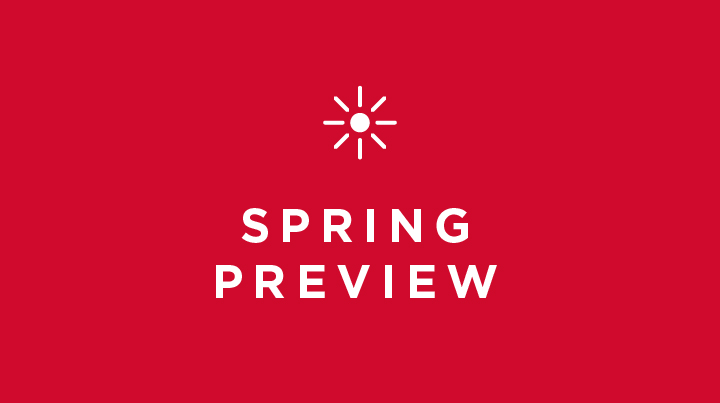 February 18-19, 2018
Spring Preview Day is a two-day visit event where students and parents have the chance to explore different parts of the Biola community. Spend time checking out classes, meeting and chatting with students and faculty, worshiping at chapel and touring the campus. Students are also invited to spend the night in a residence hall to experience dorm life firsthand.
*Please note: housing is limited and will be offered to students on a first come, first served basis. We are not able to offer housing for parents or additional guests.

The cost of Spring Preview Day is $25 per student and $20 per parent. If you have any questions, please contact our office at (562) 944-0351 x5353.

Frequently Asked Questions:
How many people attend Spring Preview Day?
Spring Preview Day is our biggest event of the spring semester. Generally we welcome around 300 to 400 total attendees, students and parents. Because of the large number of guests on campus, it is difficult to for us to accommodate specific requests at this event. We will do everything we can to meet your needs, however, if you are unable to attend this event, feel free to schedule an individual visit on another day.
What Are my Housing options?
Students are invited to stay on campus and get the real college experience in one of Biola's residence halls. Students who have friends that are also attending the event can indicate this on the registration page. Students who would like to stay with a current Biola student that they know need to make these arrangements on their own. Please contact the Biola student and work out the details with them before Spring Preview Day weekend. Please note that housing is limited and will be assigned on a first come, first served basis.
*Please note: students will be sleeping on the floors of the dorms rooms unless the host has a couch or another bed to offer.
We are unfortunately only able to offer housing for the visiting student. Parents and any additional guests are encouraged to stay at one of several local hotels, some of which offer a special rate for Biola visitors.
What Should I Bring?
Completed release and medical consent form, emailed to you upon registration
Sleeping bag and pillow
Sleeping pad (if you have one); you will be sleeping on the floor and this would be helpful
Towel
Toiletries
A little extra cash to pick up some Biola gear at the bookstore!
What If I Want a Music Audition or Athletics Tryout?
To schedule a vocal or instrumental audition, please contact the Music Office at (562) 903-4892. Auditions are for junior, senior, or transfer students who wish to major or minor in music or are interested in being part of a Biola ensemble.
If you are interested in intercollegiate athletics, please visit our Biola Athletics Website. On the left hand side of the page there is a link that says recruiting. Here, you can fill out a recruiting form that will be delivered to the head coach of your sport, as well as find contact information.
What is the Honors Hour?
The Torrey Honors Institute is Biola's premier undergraduate honors program. Come learn more about Torrey's distinctives: its small, discussion-only classes and one-on-one faculty mentoring. Enjoy appetizers and dessert with Torrey faculty and current students, and listen in as faculty demonstrate the way we learn together.
Honors Hour attendees will also have the option to sign up for the "Torrey VIP" experience the following Monday. Continue the conversation with current Torrey students, drop-in on a Torrey class, and meet with our admissions team to learn how to make your application as strong as possible.
Space is limited; sign up at the Honors Hour event page.
What Events Are There for Parents?
Parents may find the following events especially interesting:
Parent Banquet: Take the opportunity to meet other prospective parents, as well as hear from parents who currently have students attending Biola and one of our own Biola Faculty, all while enjoying a delicious dinner.
Financial Aid Seminar: Information about the financial aid process will be addressed, and there will be a time at the end of the session for you to ask specific questions.
Parent Panel: Representatives from departments such as Student Affairs, Residence Life, Campus Safety and Academic Advising will introduce themselves and field questions.
Spring Preview Day Schedule
*Schedule is subject to change
Sunday
Honors Hour (Hosted by Torrey Honors Institute, by prior reservation only)
1–3 p.m.

Event Check In
2–3:45 p.m.
Campus Tours (every 15 minutes)
2–3:00 p.m.
Spring Preview Day Kick Off
4–4:45 p.m.
Welcome Dinner
Student Dinner
5-7 p.m.
Admissions Chat and Q&A
7:10-7:50 p.m.
Singspiration
8–9 p.m.
Student Showcase
9:15–10:45 p.m.
Monday

Class Visitation
All Day
Counselor Appointments (Available for sign up at the information table)
8:45 a.m.–4 p.m.
Late Check In/Information Table
8 a.m.–4 p.m.
Chapel
9:25–10:20 a.m.
Parent Information Panel
10:30–11:30 a.m.

Cinema & Media Arts Tour
10:30–11 a.m.
Journalism & Public Relations Mixer
11–11:45 a.m.
The Biola Fair & Lunch
12-2 p.m.
Business Information Session
1:20-2:25 p.m.
Campus & Dorm Tours
2–4 p.m.