Enrollment Day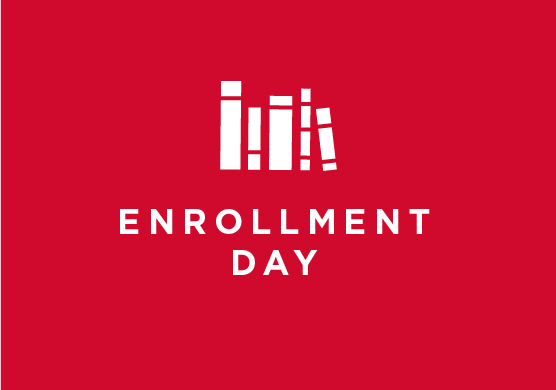 Registration
Registration is now closed. We will be taking "day of registrations" on Monday. Please arrive between 8:15-9am at Crowell Music Hall to register.
Summer 2019
Enrollment Day is specifically designed for you, our incoming first-time Biola students, and your families! This event is your opportunity to partake in the fun activities happening across campus. From getting your student ID card, taking a tour of your dorm, and having lunch with your future dorm-mates or fellow commuters, our campus is open for your enjoyment. See the Choose Your Own Adventure options below for a complete list of all the activities across campus. Our Admissions counseling staff will also be on hand to walk you through each step of the enrollment process during the Enrollment How-To Session. See below for more details.
We hope this event helps you and your family feel prepared, equipped, and excited to enter Biola this fall!
Enrollment How-To Sessions
The enrollment process is your final step in becoming an official Biola student! Hooray! Starting June 21, students will have access to Enrollment through myaccount.biola.edu. The topics covered during this step of enrollment include:
Financial Responsibility Agreement
Housing & Meal Plan
Health Insurance
Financial Aid
Parking Permit
Payment
Students are welcome to complete these steps at home anytime on My Account between June 21 and August 15 (late enrollment occurs August 16-September 9). During the Enrollment How-To Session, our Admissions team will walk you and your family through the process on My Account! Sessions will be held in one of our campus computer labs, so no need to bring your computer. Come prepared to complete your enrollment steps!
Choose Your Own Adventure
While you are here there will be many things to do and see! Here are some of the stops that you can make throughout the day:
Explore Your Dorm

Living on campus? Come see your assigned dorm and check out a room inside! Please note: students will not be able to view their assigned dorm room, as rooms are still in use over the summer.

Collegium Open House

If you will be living off campus, come visit the Collegium, the commuter student's "home away from home"- located in the upper Student Union building. Come meet our friendly staff, have some snacks, and a cold drink! Commuter Life Team members will be ready to answer your questions. You will also have an opportunity to sign up for Collegium memberships as well as Commuter lockers. For more about the Collegium, visit: www.biola.edu/collegium

Academic Advising

Academic Advisors will be on campus for a limited number of in person appointments. We would encourage you to meet with Advising if: you have questions about transferring in units, if you are changing your major, if you are making changes to your class schedule.

Get Your ID Card

Must bring valid ID in order to get your card (i.e. driver's license, passport, high school ID, or other government issued photo ID). Come ready for a photo!

Submit Your Health Forms

You can now submit your health forms online by going to: biola.medicatconnect.com (just enter your Net Id and Password). If you have already filled out physical copies of your health forms, you can stop by the Student Health Center to submit those. All forms are due by August 15!

Campus Tour

1 hour tours will be offered for families to catch a full view of campus and hear more about Biola's story.

Coffee Shops

Take a break and enjoy a treat from one of our three coffee shops across campus.

Financial Aid Appointments

Any last minute questions about your financial aid? Financial Aid Counselors will be available for walk-in appointments.

Biola 101

Come hear from various leaders on campus as they talk about what you can expect for move-in and Welcome Week, as well as how they will support your students throughout the next few years.
Enrollment Day Schedule
The Enrollment Day schedule is tentative and subject to change, please check your information you receive when you check in for the most accurate information.
8:15 am – 9:00 am
Check in
9:00 am – 9:30 am
Opening Welcome

9:30 am – 12:30 pm
Choose Your Own Adventure
Enrollment How-To sessions at 9:30 & 11:00
Dorm Tours leaving from Fluor Fountain at 9:30 & 11:00
12:30 pm – 1:15 pm
Lunch
1:30 pm – 3:00 pm
Choose Your Own Adventure
Enrollment How-To sessions at 1:30
Dorm Tours leaving from Fluor Fountain at 1:30
3:00 pm – 4:00 pm
FirstGen Mixer
FirstGen* students and their guests are invited to enjoy refreshing beverages and sweet treats while they have the opportunity to win Biola swag.
*A FirstGen student is any incoming student who is a "first generation" college student (i.e., neither parent completed a bachelor's degree)