Connect to Biola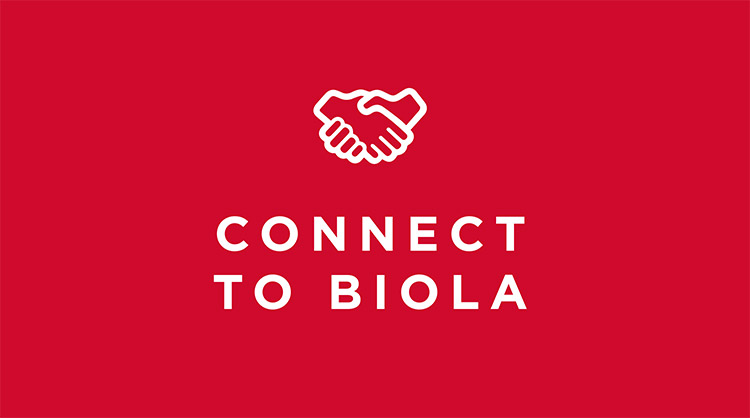 Friday, 4/28 - Saturday, 4/29
The Office of Multi-Ethnic Outreach, in collaboration with the SEID Office, invite you to Connect to Biola! During this unique, two-day visit event, you will have the chance to connect with future classmates, professors, and staff members that will help you succeed at Biola and beyond. You will also have the option of staying overnight in our residence halls.
By registering, you have VIP access to both Mock Rock, Biola's annual campuswide lip sync competition, and Gospel Fest, a worship and praise concert led by our very own Biola Gospel Choir!
Families are welcomed and encouraged to attend. The cost for this event is $15 per student and includes up to two additional guests. Translation services may be available upon request.
If you have any questions, contact our office at (562)944-0351 x5259.
Note: This event is for accepted students from ethnically diverse backgrounds and/or first generation college students.

Frequently Asked Questions:
What Are My Housing Options?
Students are invited to stay on campus and get the real college experience in one of Biola's residence halls. Students who have friends that are also attending the event can indicate this on the registration page. Students who would like to stay with a current Biola student that they know need to make these arrangements on their own. Please contact the Biola student and work out the details with them before the Connect to Biola weekend.
*Please note that students will be sleeping on the floors of the dorms rooms unless the host has a couch or another bed to offer.
Parents and any additional guests are encouraged to stay at one of several local hotels, some of which offer a special rate for Biola visitors.
What Should I Bring?
Completed release and medical consent form, emailed to you with your confirmation
Sleeping bag and pillow
Sleeping pad (if you have one); you will be sleeping on the floor and this would be helpful
Towel
Toiletries
A little extra cash to pick up some Biola gear at the bookstore!
What Events Are There for Parents?
Parents may find the following events especially interesting:
Campus Resources Panel
Parent Breakout Sessions
Banquet Dinner & Scholarship Giveaway
Gospel Fest
Dessert Reception
Event Schedule
Friday, April 28
4:30 p.m. –– Check in & Welcome
5:30 p.m. –– Dinner
7:00 p.m. –– Mock Rock
Saturday, April 29
8:30 a.m. –– Late Check-In & Continental Breakfast
9:30 a.m. –– Welcome Session
10:30 a.m. –– Tours of Residence Halls and Collegium

12:00 p.m. –– Lunch

2:15 p.m. –– Campus Resources Panel
3:30 p.m. –– Student & Parent Breakout Sessions
4:30 p.m. –– Banquet Dinner & Scholarship Giveaway
6:00 p.m. –– Gospel Fest
8:00 p.m. –– Dessert Reception: Sweets & Treats