Admitted Student Day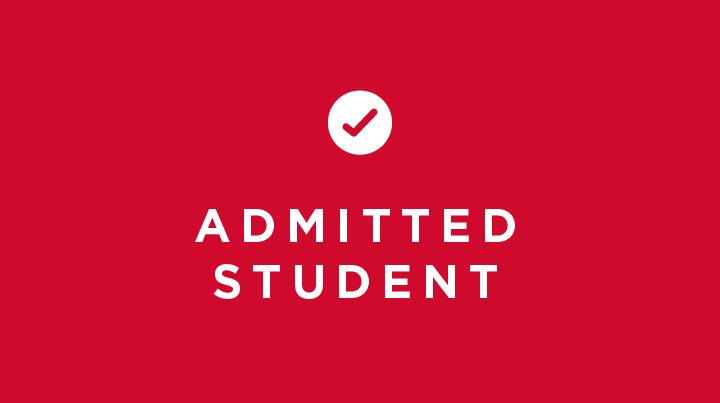 Coming Spring 2018!
So you've been accepted to Biola. Congratulations!
What's next? It's decision time, and we want to help you make that decision. In the Spring we'll be hosting a day specifically for students like you, that submitted their application and have been accepted to Biola! We want to provide you with an opportunity to get your final questions answered, meet with academic departments, take one last tour around campus and much, much more. You can stop by The Collegium if you're planning on living off campus.
If you decide you want to come to Biola, you can submit your enrollment deposit the day of the event! Once you've submitted your deposit, you can even get your Biola Student ID Card printed to take home with you (make sure to bring a valid government ID). Top it off with your favorite piece of Biola apparel from the bookstore and consider yourself one of us! We want to help you get your questions answered and this event will do just that.
All Day Opportunities
Check out Biola's Bookstore!
Grab some Biola gear of your own at the Biola Bookstore! Don't forget to use the 20% off coupon in your folder! Store Hours: Monday, 8:30 am – 7:00 pm.
Submit your enrollment and/or housing deposit
Metzger Hall from 8:00 - 8:45 am & 1:30 - 4:00 pm on Monday. Convinced that Biola is the place for you? Stop by the Cashier's Window in Lower Metzger Hall and submit your enrollment deposit and/or housing deposit today. We accept cash, check or credit card.
Come by the Financial Aid office
Located in Metzger Hall, open on Monday from 8:00 am until 4:30 pm. Have lingering questions after the Financial Aid Session this morning? Our Financial Aid Office will be open all afternoon for you to stop in and ask questions. If you don't get a chance today, feel free to drop by the office or call during normal business hours, Mon-Thur 8:00-4:30 and Fri 10:30-4:30.
Get your student ID card
Student Services Building, anytime before 4:30 pm on Monday. If you've already submitted your enrollment deposit (or if you submit it today!), head to Student Services and get your Student ID Card printed! They'll be open for you to stop by anytime between 8:00 am and 4:30 pm. Please bring a valid government issued ID with you to get your card. If you submit your deposit the day of the event, you will need to bring the receipt that shows this transaction.
Accounting @ Biola
Lower Metzger, anytime on Monday between 8:30 am and 4:30 pm. If you have questions regarding which types of payment plans are available to Biola students, Accounting can talk you through your options. Stop by for a walk-in appointment.
Thinking of living off campus in the fall?
The Collegium, Monday between 10:30 - 11:45 am. Come by the Collegium, Biola's beautiful home-away-from-home for our off-campus students. Note: All students under the age of 20, and not living with their parents or guardian on the first day of fall classes are required to live on campus.
Admitted Student Day Schedule
*Schedule subject to change
Monday
*Counselor Appointments available throughout the day!
Event Check-In & Breakfast
8–8:45 a.m.
Eagles Welcome!
9–9:20 a.m.
Chapel
9:30–10:20 a.m.
A Day in the Life of an Eagle
10:30–11:15 a.m.

Class Visits
10:30–11:45 a.m.
Campus Tours & Dorm Tours
10:45 a.m.
"This Is Biola" Lunch
12:00–1:30 p.m.
School of Science, Technology and Health Ice Cream Social
1:45–2:30 p.m.
Department Open Houses
1:45–2:30 p.m.
Campus Tours
2:45 p.m.

Dorm Tours
3:00 p.m.