Sheena Evans
Admissions Counselor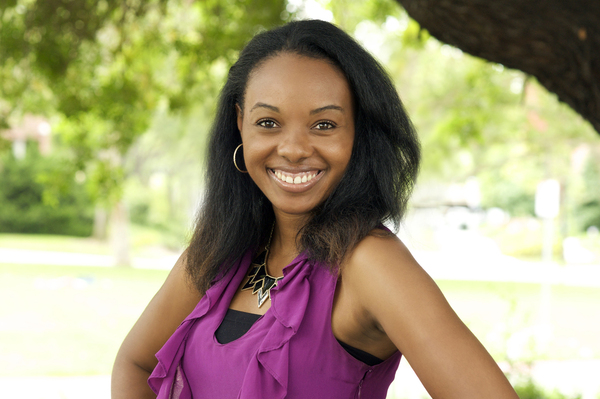 Hey there! My name is Sheena Evans. I'm so excited to know you and to hear your story. I can't wait to show you Biola University. There are tons of opportunities here to build community, pursue your goals in your major and walk on into an amazing career.
Quick Facts
Hometown
Long Beach, California
---
Degree
Journalism, emphasis in Public Relations
---
Hobbies
Singing, dance choreographing, finding new (or old) Broadway productions to watch or attend, spending time with close friends and going on "day-cations" with my husband!
---
Word or Phrase that Describes Me
A quiet storm.
Get to Know Your Counselor
What do you love about Biola?
The connections I've built here are long-lasting and authentic. That's what I love about Biola University. The community within faculty, staff and students alike is intentional! My professors were there anytime I needed encouragement both spiritually and academically. I've spent office hours both in tears and in laughter with journalism professors and even with the Department Chair himself. I also love that the professors never quit pursuing their goals in education and that many hold their doctorate degree in the field that they teach. They're serious about their students being able to excel academically and get the experience they need before they step into life after college.
What are you passionate about?
I love to see freedom in the eyes of God's people. I'm passionate about people finding their identity in the God that created them. I seek out opportunities to help others see the beauty of the soul that lies within them! I know it may sound corny (or maybe poetic), but I believe that all beliefs, attitudes and behaviors stem from our known identity. We are made in the image of God, our creator. I can only imagine what would take place on this earth if we all knew and believed that for ourselves and for others.
What is your favorite college memory?
I didn't live on campus, but my honest favorite memory was staying overnight in the dorm room with two of my closest college buddies! One of my friends stayed in Hart (one of the best dorms on campus). We'd push the two beds together, cramp the three of us in there, watch sitcoms on a Friday night after dinner at the Caf' and fall asleep. Other nights we'd study hard and take dance breaks every hour or so. I highly recommend dance breaks.
What advice would you give to your incoming students?
Speaking of recommendations, if you plan to enroll at Biola, ask God to help you get plugged into communities that surround your specific major, hobbies, or passions. He definitely will! There are many ways to find your niche on campus while you're here, so be encouraged and enjoy the community around you. The other recommendation I have is not to overwhelm yourself with going over the normal full-time class load if you can help it. With home life, extra-curricular activities and possible internships, you don't want to be tempted to have a nervous breakdown! Pace yourself and walk with confidence in what God's given you to do at that moment. Every one walks their own path. Be faithful with yours and know that God is with you.