Michelle Pierce
Admissions Counselor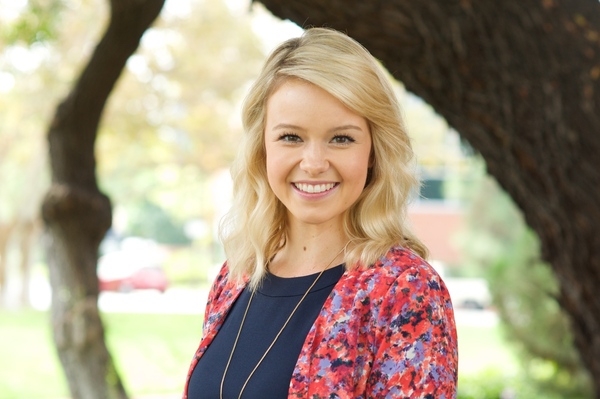 Welcome! My name is Michelle Pierce and I will be your Admissions Counselor! I cannot wait to hear your unique story and see what the Lord has in store for you here at Biola!
Quick Facts
Hometown
San Clemente, CA
---
Degree
Journalism/Public Relations from Biola University
---
Hobbies
I am a foodie! Baking, cooking, and eating at new places is my favorite thing to do.
---
Word or Phrase that Describes Me
Passionate. I love getting people excited about things I truly believe in!
Get to Know Your Counselor
What is your favorite college memory?
Being a part of and winning MOCK ROCK! This is a lip-syncing/dancing tradition at Biola that is a huge deal on campus. I spent many nights staying up until 2am practicing and our group ended up winning 1st place! I met so many different people and formed long-lasting friendships through this new family and have memories I will never forget.
What do you love about Biola?
The community! People here LOVE Jesus and you in a way I have never seen before. Classmates, roommates, professors, and even the wonderful custodians that cleaned my dorm made an impact on my life in ways I cannot explain. You cannot leave Biola without feeling challenged and encouraged in your faith. Biola will change you for the better!
What is your favorite place on campus? Why?
The Rose of Sharon Chapel. I learned quickly as a student that making time for myself and Jesus was difficult in a fast-paced college schedule. This is a place I still visit to this day to spend even just a few quiet minutes with the Lord. It is important to stop, take a deep breath, and thank the Lord for the good and the bad in your life remembering that He is right there with you.
What advice would you give to your incoming students?
Take a deep breath. You made it! Now soak up every minute here! Get involved on campus in things that matter to you, absorb wisdom from a professor you look up to, and always make time for fun whether that be Disneyland, exploring new places in LA, or going on late night food runs at 1am with your roommates! This is such a unique time in your life that you will remember forever so live life to the fullest!