Danny Roh
Admissions Counselor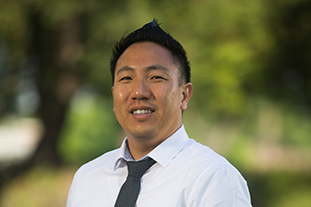 Hi, I'm Danny. One of my biggest passions is to help students become the kinds of people that God wants them to be. I hope that Biola is the place where that happens for you!
Quick Facts
Hometown
Rowland Heights, CA
---
Degree
Biblical Studies, Biola University; Master of Divinity, Talbot School of Theology
---
Hobbies
I love to travel and see how God is at work around the world. Street photography excites me because you never know what you'll end up with. There's something therapeutic about reading a book at The Coffee Bean, but more than that I just love learning. I also enjoy playing basketball, listening to sports talk radio, playing music and watching movies at home.
---
Word or Phrase that Describes Me
Clean, Simple, Caring
Get to Know Your Counselor
Who has had the greatest influence on your life?
My youth leaders. They invested so much of their time and resources into me and anchored me to the church when I was still trying to figure things out. It's because of them that I went into ministry way back in 1999! Also, the writings of A.W. Tozer. He is my favorite author because he wrote with such profound simplicity that helped me in my journey of understanding the Christian life.
What was the greatest lesson you learned in college?
The people you surround yourself with has a significant impact on the person that you become. Because of the people I met at Biola, I discovered my major, found my calling, unlocked a passion for music ministry and made lasting friendships.
What is your favorite place on campus? Why?
The prayer chapel at Talbot East. It's a beautifully designed space where you can pause from the busyness and demands of life and have some quality God time.
Where do you hang out in Los Angeles?
Downtown L.A. — I used to hang out there before it became cool! I love walking through all the different districts and seeing cultures collide. A trip to L.A. usually also includes a stop at Scoops Ice Cream on Melrose, El Taurino or Ricky's Fish Tacos (the best fish and shrimp tacos on the planet).