Brian Glaze
Assistant Director of Freshman Admissions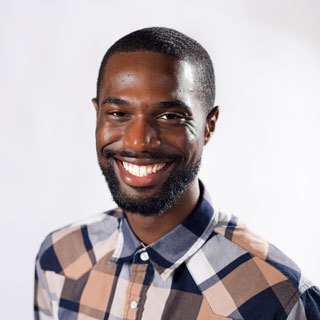 Contact Me
Let's connect! I'd love to hear your story - I'm also available to answer your questions regarding the admissions process, student life or questions about Biola in general.
Quick Facts
Hometown
Birmingham, AL
---
Degree
B.A. in Biblical and Theological Studies, Minor in Applied Linguistics
---
Hobbies
I create college football analysis videos on YouTube and watch Pokémon speed runs on Twitch.tv. I love to run around the house while listening to music with my son and watch movies with my wife. I'm also a self-learner; I'm teaching myself Japanese, Spanish and how to code.
---
Word or Phrase that Describes Me
Analytical
Get to Know Your Counselor
Who has had the greatest influence on your life?
Jesus is a necessary answer for obvious reasons. My whole view of life changed when I encountered Him personally. Second to Jesus, it would be my wife, Diamond. She is the one who influenced me to seek a tangible relationship with the LORD. She has been a constant sharpening tool for my mind and heart.
What was the greatest lesson you learned in college?
I learned to never be afraid to think critically. We should think hard about political ideologies, doctrines, interpretations of Scripture, traditions, lessons from society, etc. Your position on various things could be sharpened or changed for the better when you think well. When we are better critical thinkers, we have the ability to engage in civil discourse, and as believers, we are able to be better witnesses for Christ.
What are favorite places on campus?
The Mosaic Cultural Center. It is a great place to develop relationships with those who are different from you ethnically and culturally. Simultaneously, you find people who are similar to you. It is a great balance of familiarity and distinctiveness, and it's a cool place to hang out, do homework and learn from others.
Where do you hang out in Los Angeles?
Although I don't go to L.A. often, I do like Little Tokyo. There is so much Japanese culture to experience, including Nisei Week that takes place in August every year.