Belinda Aleman
Associate Director of Multi-Ethnic Outreach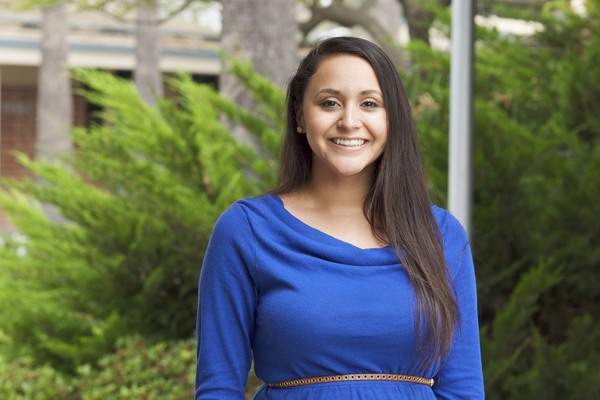 Hello and Welcome! My name is Belinda and I understand that looking for the right college can be both an exciting and nerve wrecking time. If there is any way I can help you, let me know. I am excited to begin this journey with you!
Quick Facts
Hometown
Hacienda Heights, CA
---
Degree
B.A. Sociology
---
Hobbies
I enjoy hiking, spending quality time with friends and family, and eating...that counts, right?
---
Word or Phrase that Describes Me
Bubbly
Get to Know Your Counselor
What was the greatest lesson you learned in college?
The greatest lesson I learned in college was that I do not know everything! Each and every day, values and beliefs that I had were being challenged and in the best way possible. I was challenged to think critically and really delve into how my faith, gender, culture, and socio-economic status shaped my thoughts and beliefs. This act of self-reflection proved to be incredibly powerful and humbling. I am grateful to my mentors and the work of Multi-Ethnic Programs and Development for teaching me this skill and journeying alongside me as I processed it all.
What is your favorite college memory?
Well, it doesn't rain very often in La Mirada. So you can imagine that when it does rain, it's sort of a big deal. I remember running across campus with my friends- in the rain, sliding down, a then muddy hill behind Hope with reckless abandon. I also may or may not have swum a lap in a popular body of water on campus-that was not the swimming pool. Needless to say, it was a fun and memorable night!
What advice would you give to your incoming students?
I was a first generation college student, meaning I was the very first person in my family to enter a four-year university. As a result, Biola presented a huge learning curve for me. I want you to be prepared and ready for what awaits you! Here is my advice: 1. Get involved in as many things as possible! 2. If you don't understand something, ASK! There are people all around you that want to help you thrive- you just have to ask 3. Have Fun! College is a once in a lifetime experience, so soak it up!
What was your favorite class in college? Why?
My favorite class at Biola was Urban Sociology. Growing up in Southern California, I remember always admiring the downtown Los Angeles skyline and viewing it with awe and wonder. As I grew older, I came to understand some of the brokenness that also exists in this big city. My Urban Sociology class provided a theological framework from which to view the city as God does. This class instilled in me an even deeper admiration for this city and its people. It also taught me to see the vibrancy, resilience, and beauty of the city and the work God is doing. I love big cities and I view them with a different lens now, thanks to this class.