Anna Hummell
Manager of Transfer Recruitment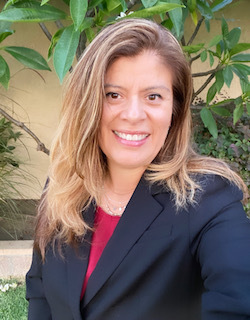 Hi! My name is Anna Hummell and I am the Associate Director for Transfer Admissions. I am so excited that you are considering Biola! My team and I look forward walking alongside you during your college application process.
Contact Me
Let's connect! I'd love to hear your story - I'm also available to answer your questions regarding the admissions process, student life or questions about Biola in general.
Quick Facts
Hometown
Los Banos, California
---
Degree
Bachelor of Science Business Management, Masters of Business Administration
---
Hobbies
Spending time with my kids, hiking, trying new restaurants and locations in the Los Angeles and Orange County area. Going to Disneyland!
---
Word or Phrase that Describes Me
Easy to talk to, friendly, caring, seeking God in all I do.
Get to Know Your Counselor
Who has had the greatest influence on your life?
Jesus has the greatest influence in my life. I have learned to trust Him in all that I do and in life. My life verse is Matthew 22:37.
What is the greatest lesson you learned in college?
Use this time to build your community, develop lifelong friendships, allow God to lead you always, pray about opportunities to study aboard and mission trips. These are opportunities that Biola offers to all our students.
Where do you hang out in Los Angeles?
I love trying new resturants, hiking and attending street fairs in the surrounding Los Angeles area. I enjoying visiting Long Beach, Downtown Los Angeles, hiking near Crystal Cove in Orange County and driving to San Diego. So much to do and see. La Mirada is a perfect location to explore Southern CA.