BBST 110: New Testament History and Literature (3 credits)
With Professor Eddie Shepard, Th.M.
The New Testament is the guide to Christian living. It is the source from which all other instructions on Christian living flow. In this course you will read through the entire New Testament and understand it at a level you may have never understood before. You will identify the basic background, purpose, content, and major themes of each book of the New Testament; analyze the major Biblical themes and how they should be understood today; analyze questions that arise from the New Testament text, and work through developing thoughtful answers in a group setting.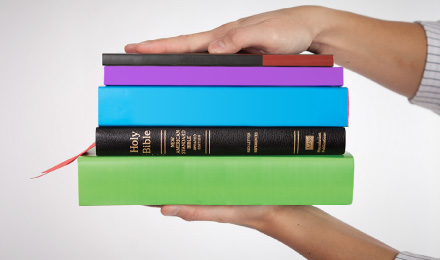 Online: July 10–August 18
Course Outline
Week 1: New Testament Background
Week 2: Who is Jesus?
Week 3: The Gospel of John and the Resurrection
Week 4: The Teachings of Jesus
Week 5: The Prodigal Son
Week 6: Paul and His Letters
Week 7: On Campus - N.T. Principles of Healthy Community at Biola & Beyond!
---
Course Format
This course is conducted through 6 weeks of online study.
---
Required Background
You must be enrolled at Biola University for the fall of 2017 in order to take this course.
---
Resources Needed
You will need Internet access and a webcam on your computer in order to participate in the program.
To determine if you have a compatible computer for online classes, please see the basic computer specifications for Canvas.
Course Syllabus
Download course syllabus (PDF)
---
Required Readings
The Bible. The NIV Study Bible is recommended, but any version may be used
Berding, Kenneth; Williams, Matt. 2015. What the New Testament Authors Really Cared About: A Survey of Their Writings. 2nd ed. Grand Rapids, MI: Kregel.